Upcoming Events
Our next swap is tentatively planned for August 2017. Check back for more details!
Past Events
SpringSwap17 Women's Style Swap
Wednesday, March 15, 2017 • New Day Craft Mead & Cider
Swap number four was a success! After 10 months without a swap, everyone was buzzing with excitement to share their saved-up items and find some new treasures.
SpringSwap16 Women's Style Swap
Wednesday, May 4, 2016 • New Day Craft Mead & Cider
Thanks to everyone who attended our third swap! This swap was a great example of how it's possible to maintain the fun, social aspect of shopping without supporting fast fashion retailers. Everyone found something new to take home and enjoyed playing stylist to the other attendees!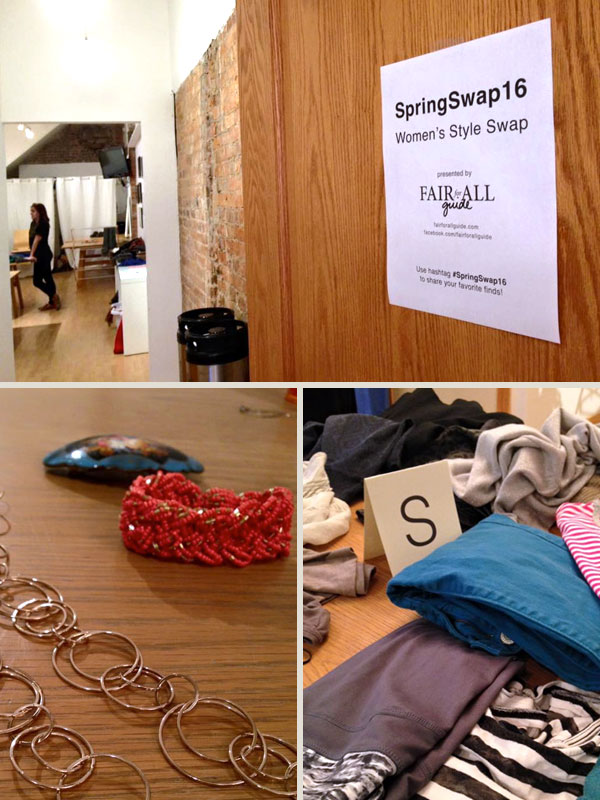 WinterSwap16 Women's Style Swap
Wednesday, Jan. 20, 2016 • New Day Craft Mead & Cider
Our second style swap was as fun as the first! Swappers exchanged their unwanted clothing, shoes and accessories with each other, saving awesome items from the landfill. Thanks to New Day Craft for once again providing the ideal space. See photos from the event on Facebook.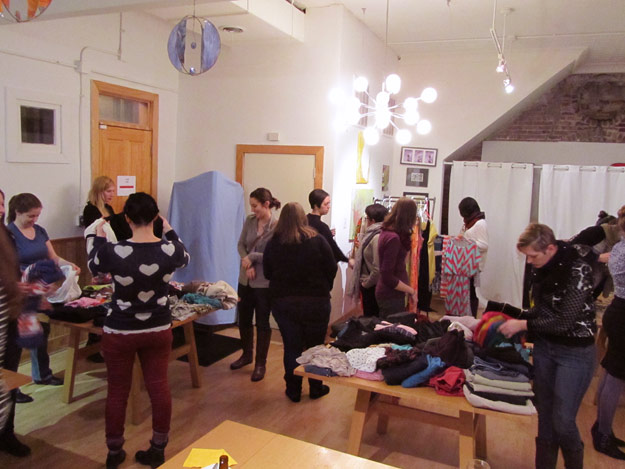 Slow Fashion Trunk Show
Thursday, Jan. 7, 2016 • Outpost Indy
Elizabeth Roney from Liz Alig, Sara Baldwin-Schatz from Lux & Ivy, and I teamed up for an evening of fair trade fashion, secondhand style, and sustainable strategies. Elizabeth and Sara will offered great slow fashion items from their brands, and I spoke on the differences between slow fashion and fast fashion, followed by an awesome group discussion.
FairSwap15 Women's Clothing Swap
September 15, 2015 • New Day Craft Mead & Cider
Our first clothing swap was a huge success! Swappers gathered in Fountain Square to celebrate the fun of fashion in a socially- and environmentally-conscious way. Thanks to New Day Craft for providing a perfect space and Abigail K Photography for capturing the event in her gorgeous photos. See the full gallery on Facebook.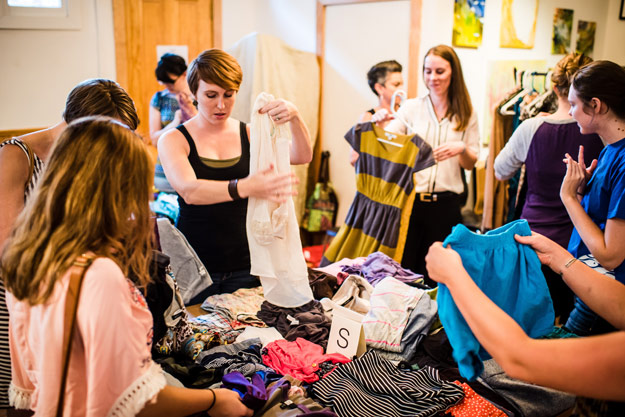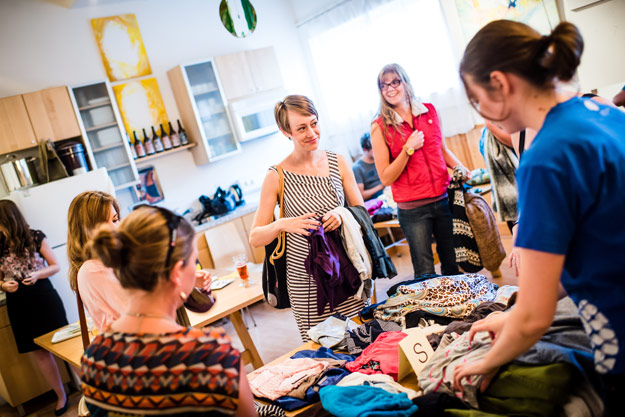 Film Screening: The True Cost
August 18, 2015 • Thr3e Wise Men Brewing Co.
Fair for All hosted a discussion and screening of The True Cost, a documentary about the clothes we wear, the people who make them, and the impact the fashion industry is having on our world.