Tribal patterns and accessories are a big trend lately, as evidenced by a Pinterest search for "tribal" (way more fashion than actual tribespeople).
I read an interesting blog post a couple of years ago regarding Urban Outfitters' use of Navajo patterns that raised questions about how to incorporate cultural influence into fashion in an ethical way. (Here's a blog post explaining the background of that case; I couldn't find the one I'm thinking of specifically.) I had never really thought of cultural sensitivity as an issue in fashion, but the more I thought about it, I realized that members of a cultural group can be marginalized by large corporations appropriating their designs and traditions in an insensitive way.
Fair trade can be a solution to this problem. Fair trade artisans willingly bring their native crafts to a global marketplace, and retailers treat producers with respect for their cultural traditions. Artisans are also fairly compensated for their work. Through fair trade partnerships, artisans have a stake in the design, production, and distribution of items inspired by their cultural heritage.
Because of their global, handcrafted origins, many fair trade products have a tribal aesthetic unrelated to the current trend. However, this trend is a great opportunity to support fair trade artisans, and perhaps a good entry point for people who have never shopped fair trade before.
Here are some fair trade products that fit in with the tribal trend while still respecting the cultures where the designs originated.
From Greenheart Shop: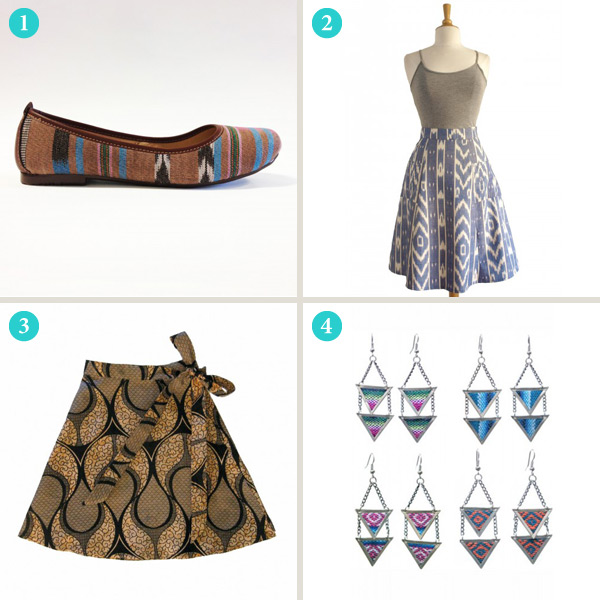 From Bridge for Africa: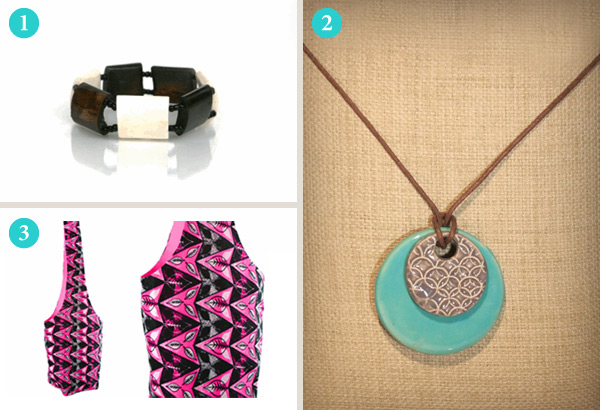 From Ten Thousand Villages: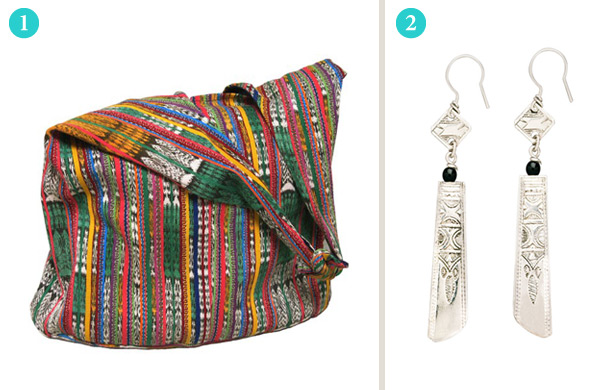 From various retailers: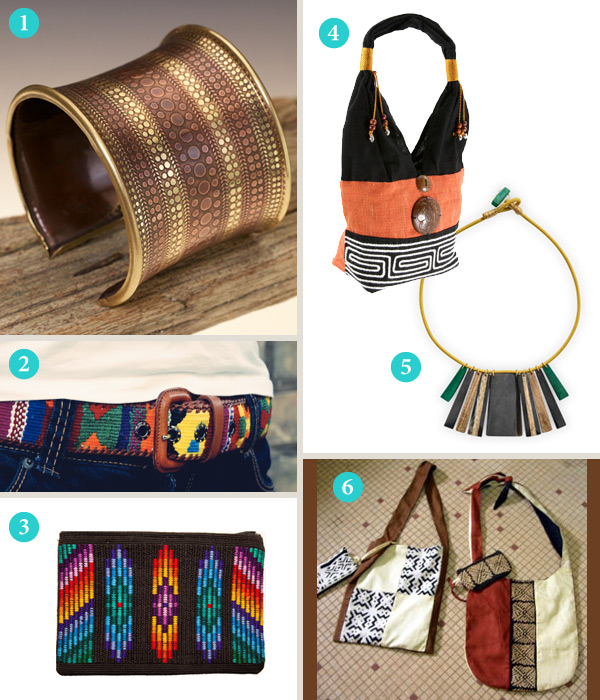 For ideas on how to wear tribal pieces with the rest of your wardrobe, check out this blog post on Little Nostalgia. What are your thoughts on the tribal trend? Do you have any tribal-inspired fashion?