For my birthday in February, my parents got me a gift certificate to Mata Traders, a fair trade shop whose products I had long coveted but never purchased. I waited for their spring line to come out and spent many hours deliberating what to get. A skirt? Jewelry? But in the end, the dress section won out, as it often does with me, and I selected the Garden Party pleated dress in polka dot.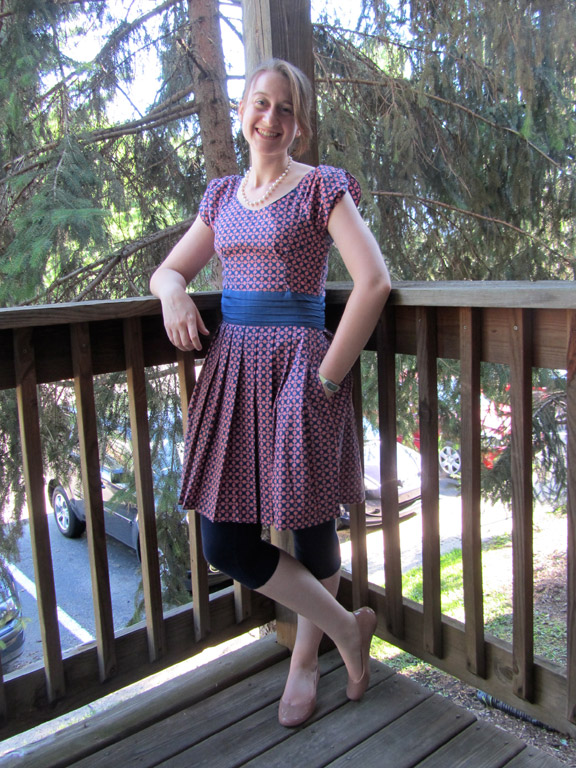 Dress: Mata Traders
Leggings: Goodwill
Shoes: Oka b.
The dress was made by a democratically-structured women's cooperative in India. The fabric is 100% cotton block-printed with a blue and pink polka dot pattern using traditional techniques. The full skirt features two pockets big enough to hold a phone or wallet.
One reason I chose this dress because it has sleeves, and my office has a strict "no sleeveless tops" policy. From the pictures on the site I thought it might be a little too short to wear to work anyway, but I wanted to have the option just in case.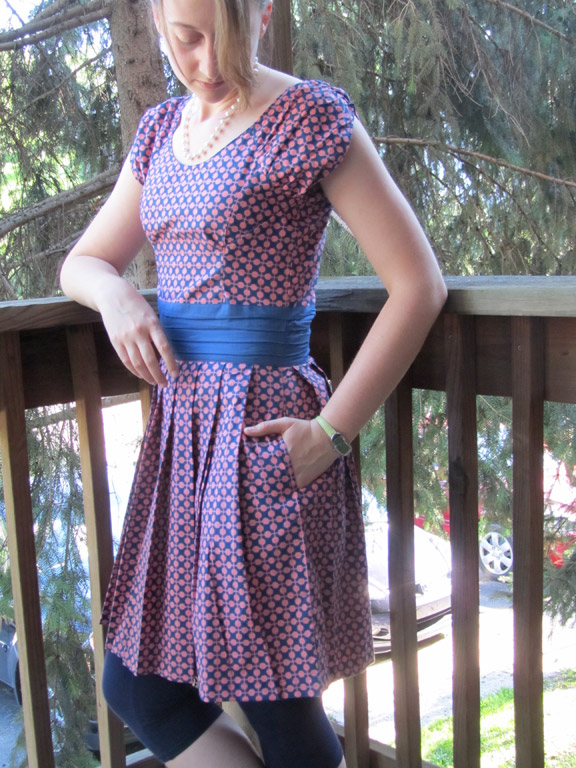 It did turn out to be as short as I thought, so I think this dress will primarily live on the weekends, though I may get some navy tights and wear them with the dress in the fall. (Capri pants and leggings are also frowned upon at my office, so opaque tights are my trick for getting a lot of my shorter dresses to be less conspicuous at work.)
While I'm a big fan of this dress overall, it did require significant alteration to fit me correctly. I ordered a small, and the waist fits just right, but the upper part of the bodice was clearly designed for a bustier woman than I. I took in the bodice in two different places and the sleeves a little bit as well, and then it fit just right.
If you like the style but bright polka dots aren't your jam, the dress also comes in a cute gray and red print with tiny giraffes, and a black and white floral print.
Have you ever ordered anything from Mata Traders? What are your workarounds for oppressive office dress codes?