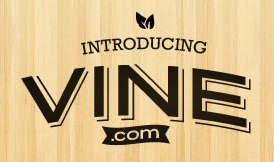 You know that here at the Fair for All guide, we're all about making ethical consumerism easier for the average Joe and Joanna. Amazon had the same idea. They recently launched a new website full of green and natural products, Vine.com. (Don't look for the Amazon smile; Vine.com is run by Quidsi, a separate family of brands owned by Amazon.) Vine.com investigates the claims of each product it carries to verify that they are in fact organic, energy-saving, etc. While the site focuses heavily on eco-friendly products over ethically-made ones, it does have a Fair Trade boutique that currently lists various Fair Trade Certified teas, coffees, sugars, and a few other products.
Obviously Vine.com would be more beneficial if it included a human rights dimension as one of its main requirements for products. However, with such a huge retail giant getting into the ethical shopping realm, hopefully more consumers are introduced to the idea and begin to think more about the consequences of their purchases. Plus, it's a super-convenient way to order Fair Trade sugar (so hard to find in stores!), and they offer free shipping on orders over $49.
Have you shopped at Vine.com? Let us know what you thought about it!