Are you depressed by winter doldrums? Is your life an endless and unvarying gray cloud? Do you find yourself wearing a burlap sack every day because you just can't muster the energy to care?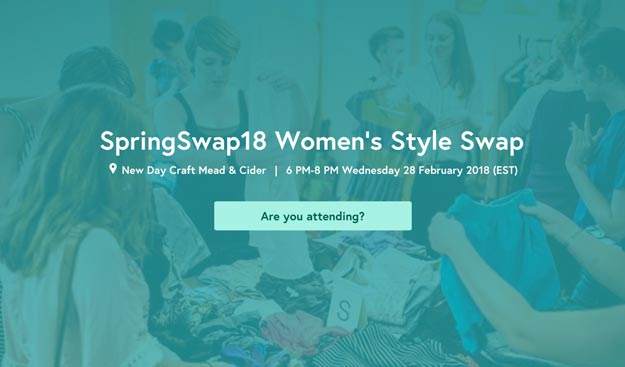 Fret not, my pretties! It's clothing swap time again! And we're very optimistic, so we're calling it SpringSwap18. Suck it, winter.
Join us at New Day Craft on Wednesday, Feb. 28 from 6–8pm for a jubilant evening of apparel, accessories, cider, friendship and more. Due to our cozy space, there are only 30 spots available, so sign up now!