It's that time again! Our next style swap has been officially set for Wednesday, August 23, at New Day Craft Cider & Mead.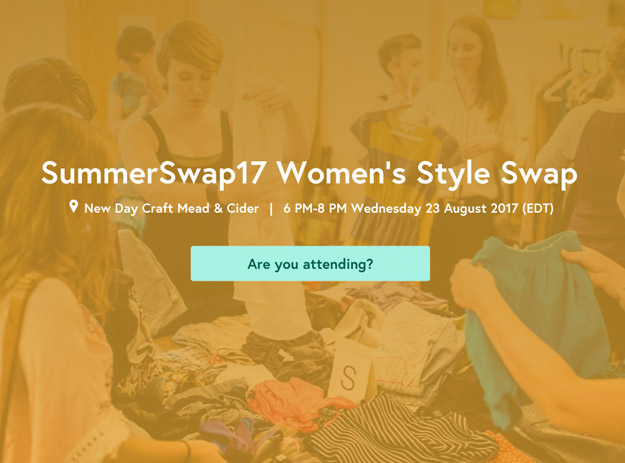 If you're on the fence about whether a clothing swap is your scene, check out Bethany's previous post about why swaps are basically the best thing ever. Then head over to the registration page to sign up!
See you at SummerSwap17!