We're continuing to catch up on posting stores to our Fairly Friendly list. The two we added today both utilize natural and organic fibers in their clothing.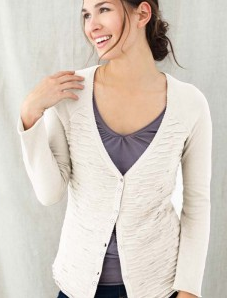 Indigenous
Indigenous uses a variety of natural fibers including alpaca, merino wool, silk, and organic cotton. Their products are upscale classics including sweaters, dresses, skirts, and tops—they even carry sweaters, zip-ups, and shirts for men. Check out their sale page for serious savings on slightly older designs.
Visit site | Read detailed entry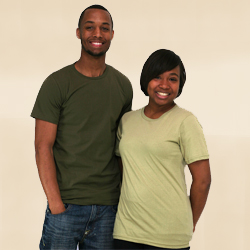 Maggie's Organics
Maggie's has been committed to sustainable and ethical apparel since 1992. They recently participated in a pilot program for fair trade certification of apparel by Fair Trade USA, and they use organic fibers in all of their products. They offer mostly loungewear and legwear for women, with some items for men. Their extensive line of socks is made in the USA. A great source for organic and ethically-made tights and leggings.