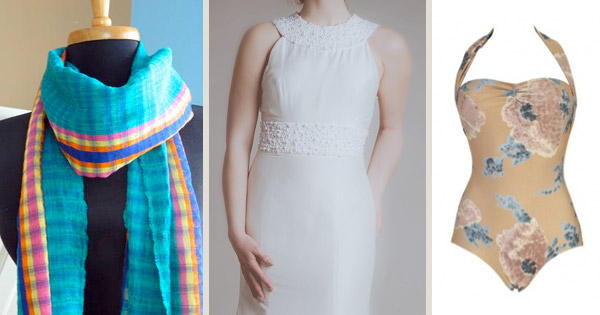 It's hard to believe July is almost over! Here are some news stories and updates related to ethical shopping that I came across this month:
A Look at Fair Trade in the Wake of Bangladesh – An essay from Fair Trade USA about the impact of the Bangladesh building collapse. (Triple Pundit)
In Theory: What's our responsibility toward sweatshops? – People from various religious traditions reflect on how we should respond to labor rights abuses. (Burbank Leader)
Will Sustainable Fashion Ever Be In Style? – Looking at fast fashion from a European perspective. (WorldCrunch)
Ethical One-Pieces and Ethical Bikinis – Jamillah did all of the work in finding ethical swimwear for this summer! (Made to Travel)
New fair trade shops online (via the Fair Trade Quilts & Crafts e-newsletter):
Did you find any new shops or interesting articles this month? Share them in the comments!