For the Harry Potter-themed Halloween party I went to, I wanted to bring a pumpkin-flavored dessert to stand in for the pumpkin pasties served at Hogwarts. I've made pumpkin cookies before by mixing a can of pumpkin with a box of cake mix, but I wanted to do them totally fair trade, which meant that conventional boxed cake mix was out. Thankfully, I found that making them from scratch was just as easy!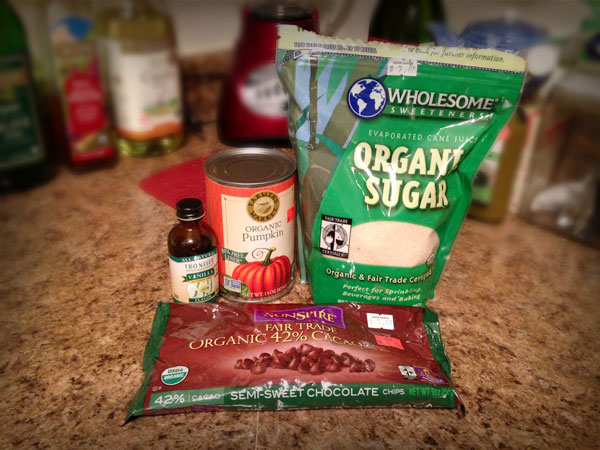 Here's the recipe I used:
1 can of organic pumpkin
1 cup white Wholesome Sweeteners fair trade sugar
1 free-range egg
2 cups all-purpose flour
2 teaspoons baking powder
2 teaspoons ground cinnamon
1/2 teaspoon salt
1 teaspoon baking soda
1 teaspoon milk (I used almond milk)
1 tablespoon Frontier fair trade vanilla extract
Sunspire fair trade chocolate chips (eyeball it to your preferred chip density—I used about half a bag)
Combine pumpkin, sugar and egg. In a separate bowl, stir together flour, baking powder, ground cinnamon, and salt. Dissolve the baking soda with the milk and stir in. Add flour mixture to pumpkin mixture and mix well.
Add vanilla and chocolate chips.
Drop by spoonful on greased cookie sheet and bake at 350 degrees for approximately 15 minutes or until a toothpick comes out clean.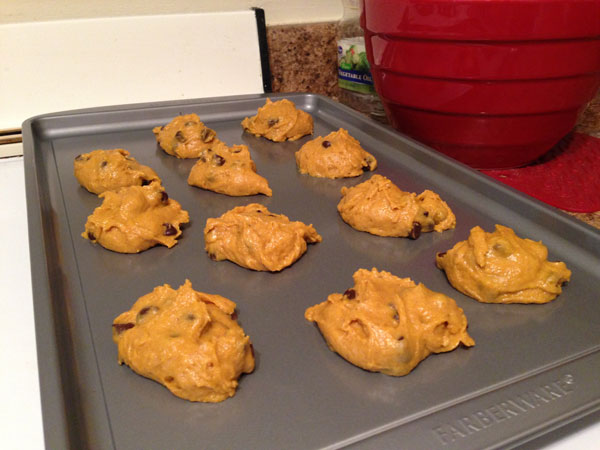 The recipe is supposed to yield two dozen cookies. I ended up with 21 because some of my cookies were bigger than others. The cookies' texture is similar to a muffin, which I think makes them acceptable for breakfast OR dessert!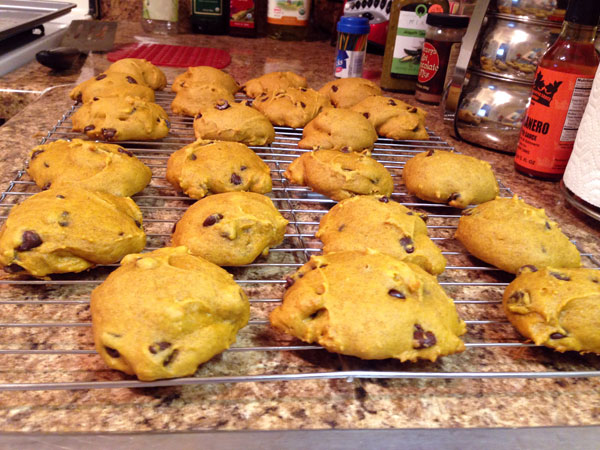 I'm not a baking expert, but I haven't noticed any quality difference between the fair trade ingredients and conventional ones. They were a big hit at the party, so if you're looking for a fair trade treat to bring to a fall party, I recommend giving these a try!
Have you baked any fair trade fall treats this year? I bought enough ingredients to make a second batch of these, so I'll be on the road back to pumpkin town in a couple of weeks.