Today is the one-year anniversary of the collapse of the Rana Plaza factory in Bangladesh. More than 1,100 people were killed and more than 2,500 were injured in the collapse. As a result, factory safety and working conditions were thrust into the global spotlight. Since then the conversation about ethical fashion has continued to grow, and people have started to be more aware of the issues that exist in the clothing manufacturing world.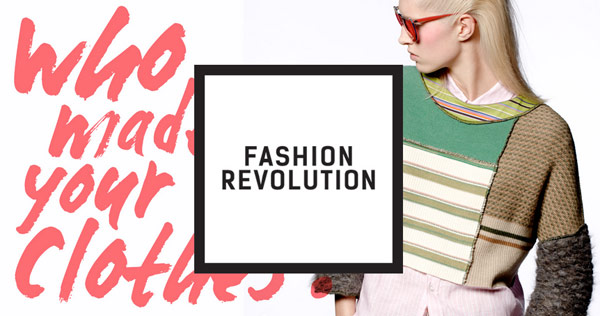 Today is also Fashion Revolution Day, a worldwide initiative organized by a coalition of UK ethical fashion groups to intentionally coincide with the anniversary of Rana Plaza. Check out this list of ways to participate, from reading a book about the perils of fast fashion to wearing an item of clothing inside-out to donating to the Rana Plaza Arrangement.
Some companies whose clothing were manufactured in the Rana Plaza factory, such as Walmart, Benetton and The Children's Place, have still not fairly compensated the victims' families. The International Labor Rights Forum is conducting a day of action to call on these companies to pay. Visit their day of action web page for information about their events and links to petitions.
For me, today is a day to remember last year's tragedy with sadness but also with hope for the future. There is still a long road ahead, but every vote we cast with our dollars for ethically-made products takes us one step closer to a world where this kind of tragedy doesn't happen.
What are your thoughts on the anniversary of Rana Plaza? Are you participating in Fashion Revolution Day?