As the ethical consumerism movement has grown and evolved over the last year, we started thinking about the name of this site: the Fair for All Shopping Guide. We're entering a landscape where there are many more ethical shopping options than there were even five years ago, but it's also a landscape where some brands are beginning to engage in "ethical-washing" to appear more socially responsible (the same way that many brands now engage in "greenwashing" to appear more eco-friendly). Even the purchase of an ethically-made item has implications on overconsumption, natural resource use, and a range of other issues.
We realized it's important to avoid giving the message that shopping can be the solution to the world's problems. Shopping differently can make a real positive impact, but it's not everything. As such, we have decided to remove the word "shopping" from the Fair for All Shopping Guide name. We are now simply the Fair for All Guide.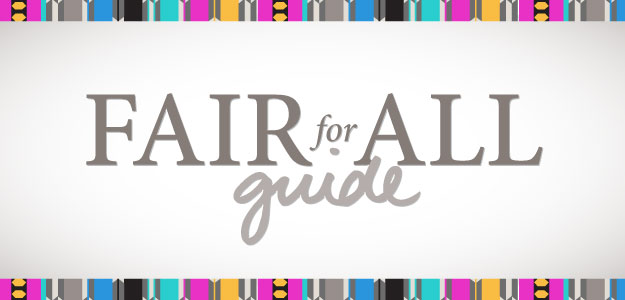 Does the name change mean our content is changing? Yes and no. We still plan to cover fairly made products and ethical brands, because we do truly believe in the power of individual purchases to make a difference. However we will also explore other ethical lifestyle topics that are not related to shopping, like living with less, upcycling, reducing waste, etc.
We're excited about this change and hope you are too! Conveniently, our URL and Facebook and Twitter handles remain the same. Let us know if there are any topics you'd like to see us cover this year!