It's been a while since I've posted a roundup, but I found some great links recently and had to share!
Some of you may have already heard about the Norwegian web series Sweatshop. It sends three fashion-loving Norwegians in their late teens/early twenties to Cambodia to meet garment workers, experience factory conditions, and try to survive on their wages. Each episode is only about 12 minutes long; I highly recommend watching the full series.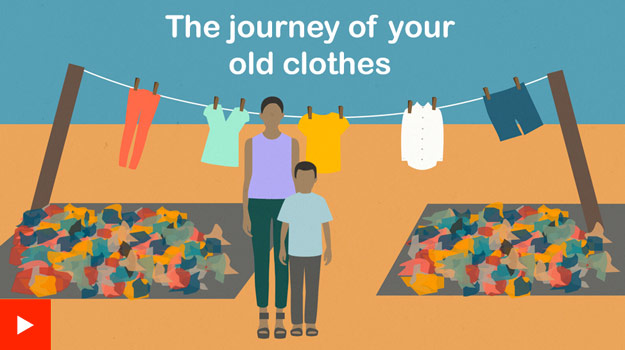 Do you ever wonder, where do your old clothes go? In this multimedia article from the BBC, the journey of donated clothing is traced from start to finish, sometimes ending in a local charity shop and sometimes in secondhand clothing markets in countries like Ghana and Pakistan. The economic benefits of the secondhand clothing industry are up for debate—clothing markets flourish in developing countries (and create interesting jobs like the personal shopper profiled in the article), but they have also contributed to a decline in textile employment.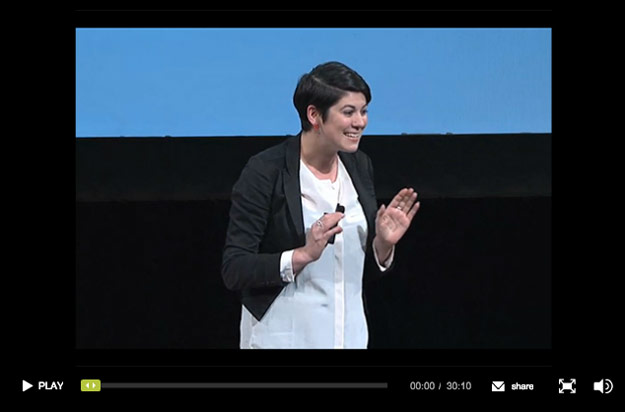 I was recently watching videos from the AIGA Design Conference from a few years ago and came across this gem about sustainability, presented by Leyla Acaroglu. The ideas she presents aren't limited to design-specific issues, and she brings a lot of energy to the sometimes daunting goal of reducing environmental impact. My favorite takeaway from the video is that "sustainability is an opportunity, not a problem."
Have you watched the Sweatshop series? What were your thoughts?