When I really like something, I enjoy hearing the story behind it so I can appreciate the people and processes that bring me so much joy. This Secondhand September (I'm a couple days late, shhh!), I wondered what it takes to actually run a vintage shop and how someone gets involved in that business. Thankfully, Sara Baldwin Schatz, founder of Fountain Square alt-boutique Lux & Ivy, was more than happy to illuminate the topic.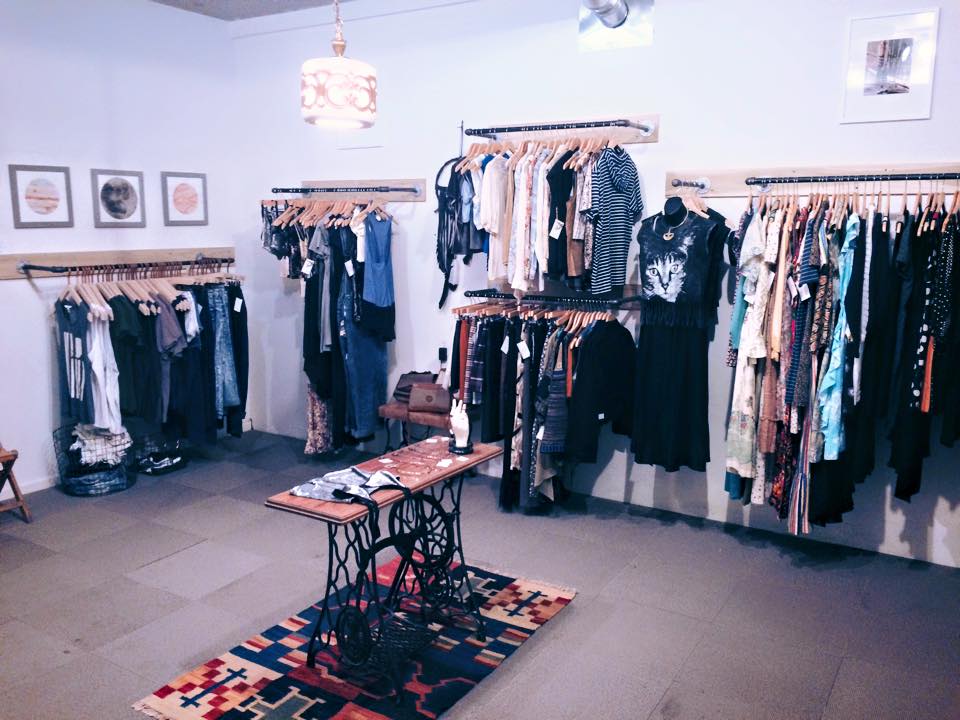 I asked Schatz what personally draws her to secondhand shopping. "I have always loved vintage and secondhand clothing," she says. However, her parents didn't get her into the habit. "Before I could drive, my mom could never understand why my friends and I wanted to be dropped off at Goodwill and Value Village. We would spend hours just sifting through racks of clothing. Each piece seemed to tell its own story. It was as if you could picture the previous owner; and yet the moment you put that perfect dress or sweater on, it instantly became a part of your own story."
Schatz's love of vintage clothing grew through her studies in journalism and photography and work experience in the fashion industry. But she says, "Now, as an adult, my interest in secondhand goes way beyond feeling and aesthetic. I truly believe that it is the most responsible way to shop. Why waste precious resources creating new clothing that is not made to last? Especially when so much beautiful, well-made clothing is already in existence—discarded and waiting to be reused. Fashion is so much bigger than the latest trends—it should be something that we think about as a society, the same way we are collectively starting to consider wastefulness and production when it comes to our consumption of food."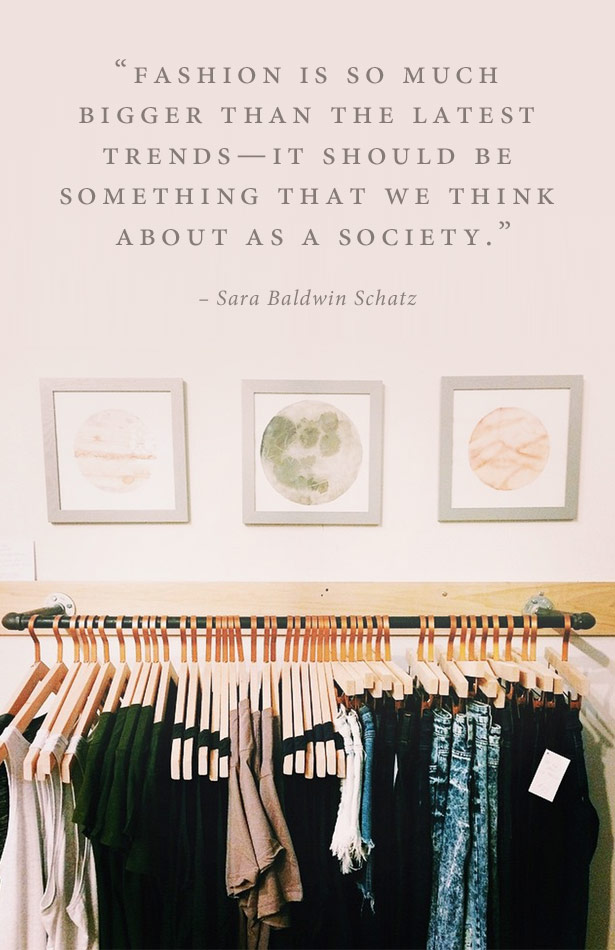 When asked about the biggest challenge of being in the vintage clothing business, Schatz says, "Truthfully, the toughest thing is fulfilling the needs of my customer—a big reason why I started carrying new clothing as well, still trying to keep sustainability in mind when doing so. Because I can only carry what people bring me and what I find, I am somewhat limited as far as the shop's aesthetic. I get so many requests for vintage items and I do my best to hunt them down for people, but it isn't as easy as placing an order from a distributor like you would with new items."
Schatz cites merchandising as the second-most challenging aspect of her business. I actually had to look up what merchandising is; according to Wikipedia, "At a retail in-store level, merchandising refers to the variety of products available for sale and the display of those products in such a way that it stimulates interest and entices customers to make a purchase." I've always thought this would be the most fun part of running a store, but Schatz points out that with a limited selection, you also have limited options for conveying the shop's aesthetic.
Thanks to Sara Baldwin Schatz for sharing a small glimpse behind the scenes of a secondhand store! Do you have experience working in the secondhand biz? What was it like? Satiate my curiosity in the comments!