The article below was originally published by Alden Wicker on EcoCult, a guide to sustainable and eco-friendly living in NYC and beyond. I'm in the process of cobbling together my year-end giving plan, so I was stoked to come across Alden's excellent tips for charity selection. Whether you're looking for a charity that speaks to your own values or a donation to give as a gift, Alden's tips from #GivingTuesday will help you cultivate a generous spirit throughout the season and the year. Enjoy! —Julia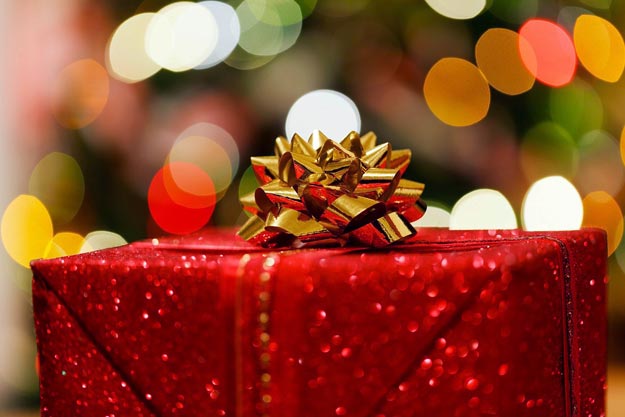 I started putting together a Christmas wish list gift guide for myself, and then I realized: nobody is going to buy me any of it.
My step-dad donates to charity on my behalf, which I enjoy. My mom gets her Christmas shopping done long before Black Friday – it's a point of pride for her – so I'm too late for that. My sister always handcrafts something really special for me. My aunt does her shopping at cool museum gift shops in Arizona. The other part of my family who usually relies on my gift guide I don't think we will see this year. And I will have a long discussion with my fiancé about how we want to thoughtfully gift each other this year. Maybe a nice dinner? So, the gift guide will be completely ignored. Which is just fine.
I decided to take this opportunity on #GivingTuesday to talk about donating to charity instead.
Donating to charity on someone's behalf is awesome on so many levels. First, you are not giving your money to a large corporation, which in turn gives money to overprivileged CEOs and hedge funds managers. Your money is going to people and organizations who will put it to work not buying third homes, but fixing the food system, restoring wetlands, feeding hungry people, teaching work skills to the underprivileged, etc.
Second, giving to charity is inherently sustainable, even if it's not a environmentally-focused charity, because it doesn't involve resources to produce, package, and ship a gift. It just requires an infinitesimal bit of energy to digitally wire some money over. And then, it won't end up in the landfill when the recipient tires of it.
Third, donating to charity can be one of the most thoughtful gifts out there … if you do it right. (Do not be like that one distant aunt who donated on my behalf to her fundamentalist church. That is weird and so self-serving.) By donating to the right charity on someone's behalf, you're saying, "I think your values are amazing and important, and I want to support you in that." It demonstrates that you have taken the time to find out what they love, do, or believe in.
My biggest tip, and one that I've used successfully in the past, is to search on Charity Navigator. Not only does this website allow you to find organizations by keyword, title, or location (the advanced search is awesome) it tells you how efficiently and transparently each organization is using donations, helping you avoid exploitative or even fake charities.
Here's some questions to ask to find just the right charity:
What organizations support their favorite pastime? For example, if they enjoy classical music, you could donate to the local symphony. If they like to garden, you could donate to Seed Savers Exchange. If they enjoy art, donate to a local museum. If they listen to the radio, donate to NPR. Or donate to the local library if they enjoy reading.
What organization has supported them in the past or supports them now? My grandmother is part of a wonderful church that is about so much more than Sunday service. The ministers are non-judgmental and welcoming of all races and sexual-orientation. When a member is going through a challenging time, they assign him or her a buddy, who will talk to and check up on him or her. She's met many of her best friends through the church, one of whom moved in with her for a time when they were both widowed within a year of each other. Everyone knows my grandmother's name. It's her community. So donating to her church is a way for me to almost gift her directly, by ensuring they can continue their programs and support for members like her. This isn't just religious – you could also donate to a research or clinical organization if your recipient is struggling with a health problem, for example.
Where do they volunteer? If they volunteer at an organization, not only does it make it an obvious choice where you should donate, they'll see your money at work firsthand, making it all the more special.
What is their career? Some careers will afford obvious choices. If they are a teacher, Donors Choose, a charity that lets teachers ask for money to purchase certain items, is a great choice. If they work in fashion, Dress for Success might be meaningful. If they work in medicine, Doctors Without Borders does the trick. For me, I use the Environmental Working Group's research and Skin Deep database constantly for EcoCult, so I would appreciate someone donating to them for sure!