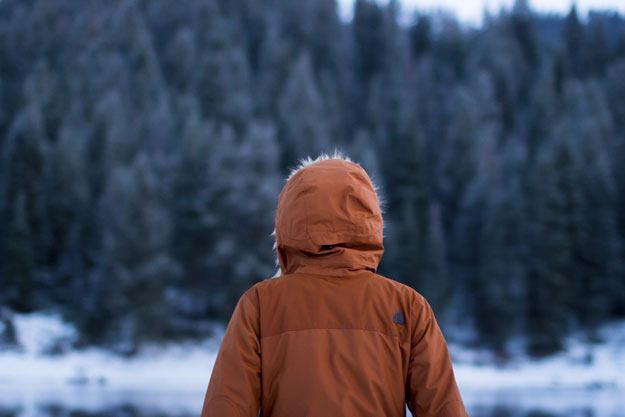 The following post was written by Alden Wicker and originally appeared on EcoCult, a guide to sustainable and eco-friendly living in NYC and beyond.
You might have noticed something popping up in the sustainable or eco-friendly fashion world: fabric made from recycled PET bottles.
This actually isn't new. Patagonia has been recycling bottles into its fleece since the early 90s. What is new is the range of textiles we can make from recycled bottles as technology has improved. There are colorful printed yoga pants, technical cold-weather gear, and even blended textiles like denim.
Some of my sustainable friends have questioned how truly sustainable anything made with plastic can be. And there is merit in our collective striving toward a plastic-free wardrobe. After all, plastic is made from petroleum, so it's natural to decide to go for a 100% organic cotton garment instead of one made with plastic, recycled or not. Also, the problem of polyester microfibers in the oceans is a scary one.
But the fact is, polyester – which is what recycled bottle yarn is – has become indispensable to the modern wardrobes. It's how you get stretch. For example, Pact underwear creates its super-soft undies with organic cotton and 5% elastane, a polyester-polyurethane copolymer. If you wanted to forgo these synthetic textiles completely, you would have to resort to cotton bloomers that are gathered about the legs the old fashioned way. Sexy. You would also have to forgo athliesure as an entire category, or any performance gear at all. Have fun snowboarding that mountain in a wool fisherman's sweater or heavy shearling coat. You could probably get away with wearing nothing but vintage jeans (let's hope they never go out of style), but you would also have to get used to some pretty gnarly vintage bras as well, if you can't do stretch. Basically, you would have to dress like a 19th century hippie.