Free2Work is a project of the Not For Sale Campaign with support from the International Labor Rights Forum. Free2Work seeks to provide information to consumers about brands' performance on modern-day slavery and labor abuse issues.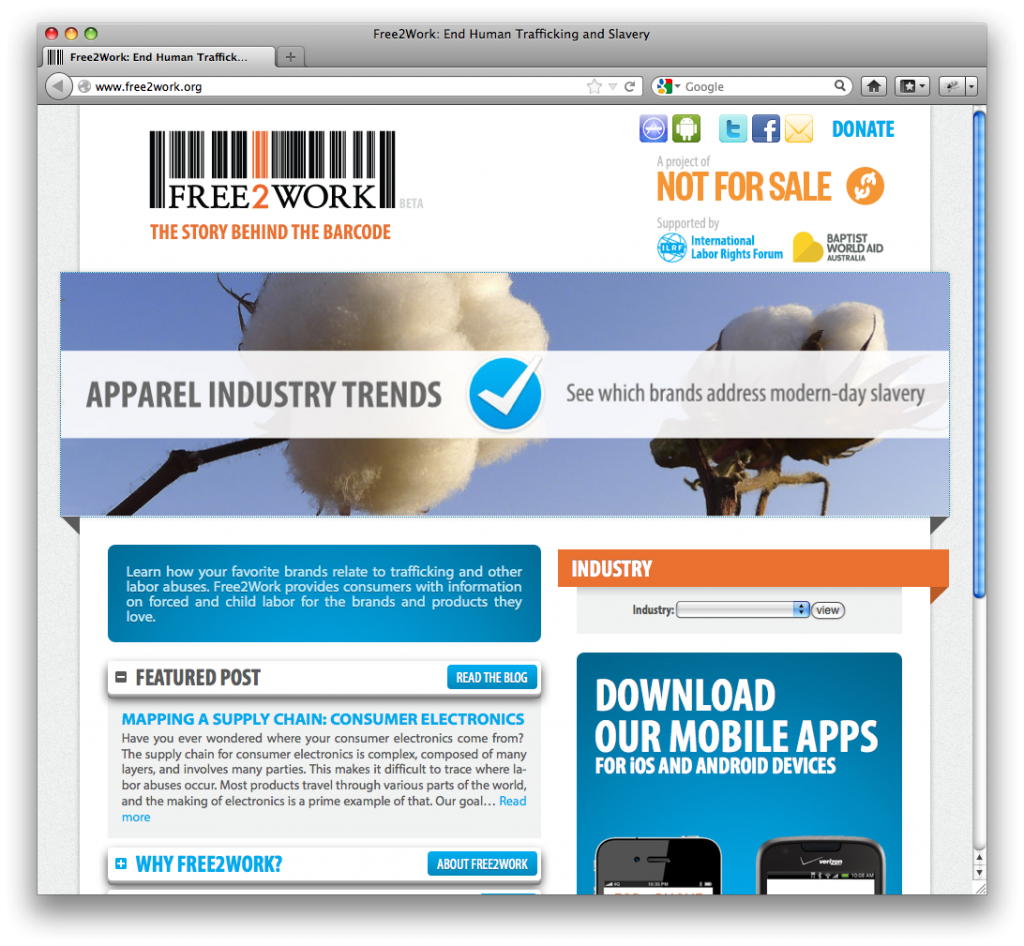 Last year Free2Work released a major report entitled Apparel Industry Trends 2012: From Farm to Factory. This report "ranks 300 apparel brands on their efforts to address child and forced labor in their supply chains. It provides a picture of the practices of industry leaders, and calls out brands that fuel modern slavery through their negligence." Most brands listed in the report rank well when it comes to having worker protection policies in place, but their performance plummets in the categories of monitoring and transparency. Several brands who are making good progress are highlighted, such as Maggie's Organics, PVH Corp. (owner of Tommy Hilfiger and Calvin Klein), and Patagonia. Check out the report to see how your favorite brands rank.*
You can also download the free Free2Work app for your phone, which allows you to scan the barcode of any product and instantly see information about the brand's efforts to prevent child and forced labor. The app also allows you to contribute information about products to the app to help grow their database.
I have found Free2Work to be an insightful resource—I encourage you to check it out!
*The report is not a record of which companies are using child labor. "A Free2Work grade indicates the extent to which a company has traced its suppliers and established systems throughout its supply chain that can enable it to prevent and address modern slavery."