September snuck up on me! Here's a roundup of ethical shopping articles and links from August.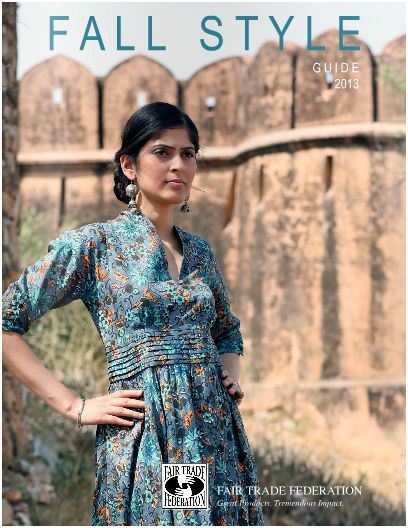 Fair Trade Federation Fall Style Guide – An online catalog of fall items from FTF members. Simply click a product to be redirected to its online listing for purchase. (via Style Wise)
Conscious Consumerism: Talking with the Founders of Ethical Shopping Site Zady – An interview with the founders of Zady, describing their ethical approach and their thoughts on the conscious consumerism movement. A quote from the article (published in TIME):
What we're trying to do is for each product that we carry, we have a map associated with it. You can click on the map and it shows where the company is headquartered, where the raw materials are sourced from, and where it's manufactured. We have each brand sign a certificate that attests to those three points. It seems like it's basic, but in the world of apparel, it's revolutionary. —Maxine Bédat
Shoppers Abandoning 'Fast Fashion' for Ethical Fashion – Real-life stories of people trying to avoid fast fashion by buying vintage and U.S.-made clothing or making their own. (Ryot)
Ethical Consumerism: There's an app for that. – A list of apps to help consumers buy socially and environmentally responsible products. (Melamed Riley blog)
New addition to the Fairly Friendly directory – Tammachat offers products made from handwoven textiles made by women's artisan groups in Thailand and Laos.
Have favorite links of your own from last month? Share them in the comments!