Laura and I are joining forces this week to share our top three ethical wish list items for this holiday season!
Julia's Wish List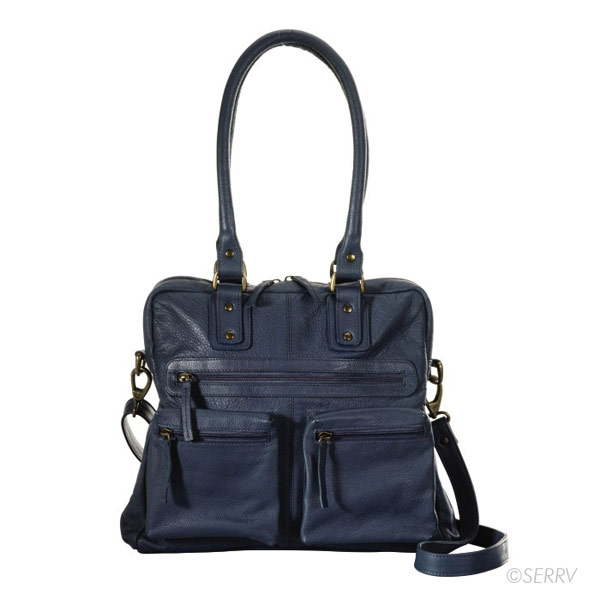 1. Cerulean leather purse from SERRV
Spoiler alert: My mom already bought this and showed it to me to make sure I liked the color. The blue isn't quite as vibrant as it looks in photos—it's got more gray in it—but I still like it so I gave her the stamp of approval. It's the perfect size, has several pockets, and has both padded shoulder straps and a cross-body strap. It's made fairly by an artisan group in India. I can't wait to open it on Christmas!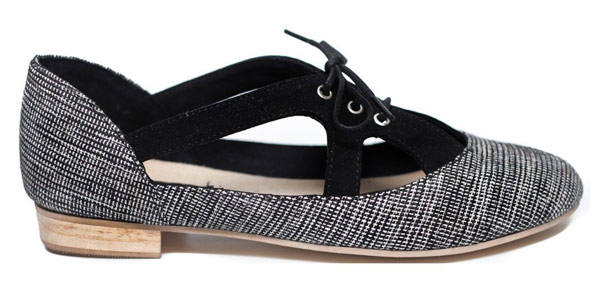 2. Adie Cut-Out Oxfords by Bhava from Modavanti
Work-appropriate, stylish, ethically-made shoes are one of the toughest things to find. These Oxfords are both classy and fun and are not ridiculously expensive, particularly for such a versatile style. The label, Bhava, focuses primarily on environmental concerns, using organic cotton and reclaimed wood in their designs. However, they do meet the sustainability threshold of Modavanti, an ethical shopping storefront that has baseline standards for ethical labor and environmental preservation. Plus, orders from Modavanti have free shipping both ways, which I consider key for buying shoes online.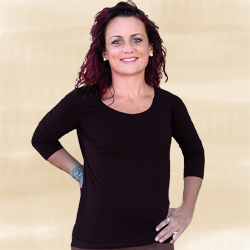 3. Scoop Top – 3/4 Sleeve from Maggie's Organics
Sometimes the gifts I appreciate the most are the simple, practical ones. There's nothing flashy about this black scoop-neck shirt, and that's what makes it great. It would be perfect with a pencil skirt for work or with jeans at on the weekend. It's a 95% organic cotton/5% Spandex blend and is grown and sewn in Peru under fair conditions. One of my favorite things about Maggie's Organics is their openness and transparency about their process for verifying their good labor practices.
Laura's Wish List
It was a challenge to find fair trade, ethically sourced gifts that I would very much care to have. I have a particular taste and style which some may describe as picky. So I tried to recall items I have seen or thought about wanting for a while. Once the three below came to mind, I began the hunt and am pleased with what I came across.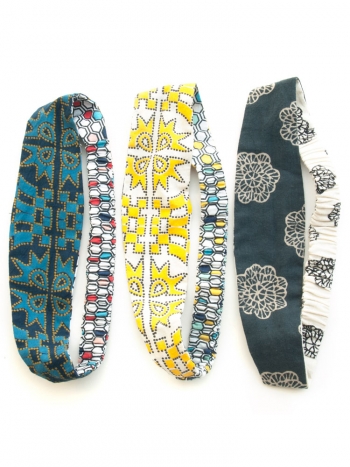 1. Reversible headband from Mata Traders
For several months, I have been growing my hair out from a very short style. I have had to cut it a couple times since, just to shape it, which basically means I have started the process over again… and again. I keep it up most of the time because I can't do anything with it, but I really don't think that is healthy. So, I have been dreaming about owning a headband that will make my hair tidy and cute with very little work. I discovered that Mata Traders has three Reversible Headbands ($16.00) to choose from. I prefer the Black/White one, though I would be happy with any of the colors. Mata Traders is on our Fairly Friendly list, and according to the website, the company works only with producer groups in India and Nepal "that practice fair trade principals."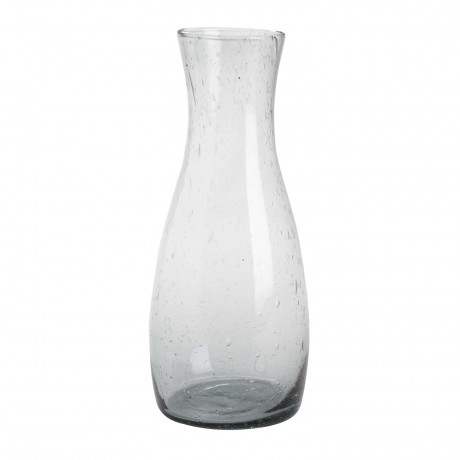 2. Highlands Carafe from Ten Thousand Villages
If you come to visit me, one of the first things I will say to you is, "would you like something to drink?" And by saying that, I mean it. You can have anything I have in my home – beer, wine, juice, milk, or of course, purified (or tap) water. In most cases I will pour that directly for you from the container, but at times I wonder about having a nicer presentation. Now, I like carafes more than pitchers. Thanks to Ten Thousand Villages, I found one that is both charming and classy. This is the functional and decorative bubbled-glass Highlands Carafe ($29.00), handmade in Bolivia through Crisil Srl. The glass is recycled. The artisans are poor residents who live near the town named Cochabamba. Ten Thousand Villages is a member of the World Fair Trade Organization and is on our Fairly Friendly list.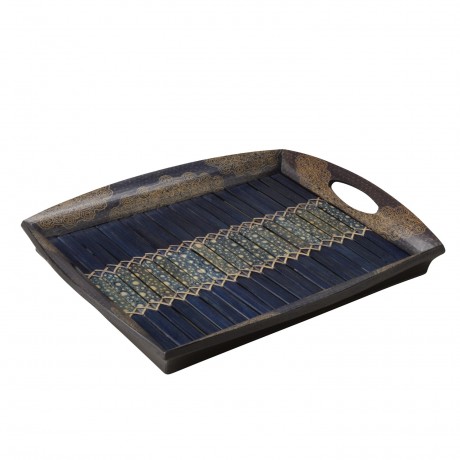 3. Warm Welcome Batik Tray from Ten Thousand Villages
Last year, I lived with my sister Kate, who is an artist and a decorator. She has "the touch" when it comes to turning a bedroom into a retreat, a house into home. It is from her that I learned that every item you own can be part of your overall design. This includes one thing I have been seeking for years – the perfect tray. I was stunned to find one at, again, Ten Thousand Villages. The Warm Welcome Batik Tray ($39.00) is just that, and more! It is beautiful. Every inch of it has a purposeful design element. It is exactly what I have been hoping to track down. This tray is designed by artisans in Indonesia who are members of APIKRI, an NGO that "helps organize artisans and provides export marketing services, technical assistance, training and other supports."
What's on your holiday wish list this year? Let us know in the comments!
Don't forget to check out #FairTuesday for even more fair trade, ethical, and eco-friendly holiday gifts!