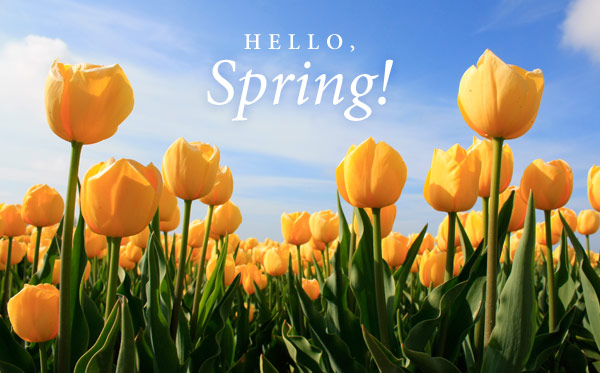 Springtiiiiime! Let's ignore the fact that it's snowing in parts of the country. Spring is technically here, and it's giving my mood a major boost, merely by the fact that it can't be winter forever. I've even had a few days when I got outside to run and enjoy the sunshine. Of course, when I wasn't doing that, I was reading ethical lifestyle articles like a boss. Check out my picks from this month below!
(I found several of the articles below in Modavanti's new newsletter "The Weekly What." I couldn't find a subscribe link on their website, but I think if you just register for their site in general you'll receive it.)
The Opiate of the Masses – Leah shares her thoughts on why ethical consumerism shouldn't be the only way we express our values and concern for people and the planet. Very thought-provoking! (Style Wise)
Style Is the Way You Live Your Life – Gala Darling is one of my favorite blogs to read for a healthy dose of encouragement and girl power. This post emphasizes how your purchases don't define your style—it's more about being creative with what you have than about buying the latest designer item. (Gala Darling)
AllSaints, Urban Outfitters Fail to Address Forced Labor in Cotton Sourcing – This article summarizes a report from the Responsible Sourcing Network which surveyed companies on their policies and practices related to sourcing cotton from Uzbekistan, where forced labor in cotton production has been extensively documented. (Ecouterre)
25 Shocking Fashion Industry Statistics – This list includes statistics on global apparel spending, pollution from the textile industry, and garment industry wages. (TreeHugger)
Why I Invest in Ethical Fashion – This article provides a concise rationale for the ethical shopping movement, comparing it to the dramatic emergence of the organic food movement. (PandoDaily)
Retailers want answers from Cambodian PM over factory shootings – I'm not sure how I missed this… did you know that in January, Cambodian security forces shot at and killed workers who were protesting low wages? (The Guardian)
The Post-Landfill Action Network – This is a great program started by college students to solve the huge problem of waste caused by the year-end move-out purge. Students rescue usable items in the spring and re-sell them to students in the fall when they move back in. I love how this program connects unwanted items with people who want them! It's such a key part of the sustainable sharing economy.
Organic Equal Exchange Chocolate Easter Eggs – Temperatures are rising (in some places… sort of…) which means the window for ordering fair trade chocolate online is closing. Equal Exchange is offering milk and dark chocolate easter eggs, plus their usual minis. Stock up before temperatures get above 75!
New ethical lifestyle blogs found this month:
New shopping sites found this month:
ThredUp – Online consignment store allowing users to recycle clothing from their own closets and purchase high quality used items (found via Style Wise).
What are you reading lately? Is it getting to be spring-ish where you live?