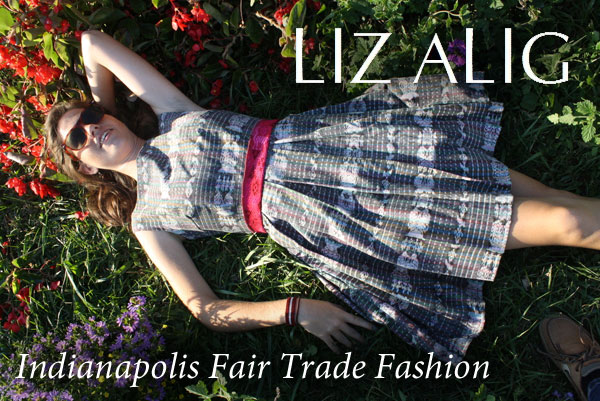 Sometimes I feel like I'm pretty on top of the fair trade game. Then I find out something like this: There's a fair trade fashion line that is designed in Indianapolis that I knew nothing about! Mind = blown. Liz Alig is a clothing company committed to fashion-forward designs and ethical manufacturing practices.
I got in touch with founder Elizabeth Roney and she kindly answered my questions about how Liz Alig got started and what its mission and products are all about.
Tell us the story of how you started Liz Alig.
The starting of Liz Alig did not really happen overnight. I had the opportunity to visit several factories in developing countries where I first put a face behind the people who make our clothes.  This got me interested in fair trade and eco fashion, but as a designer I had trouble finding clothing that I wanted to wear that was made ethically. So, I decided to experiment recycling fabric (because fair trade fabric was hard to find) and designing my own very small line of dresses.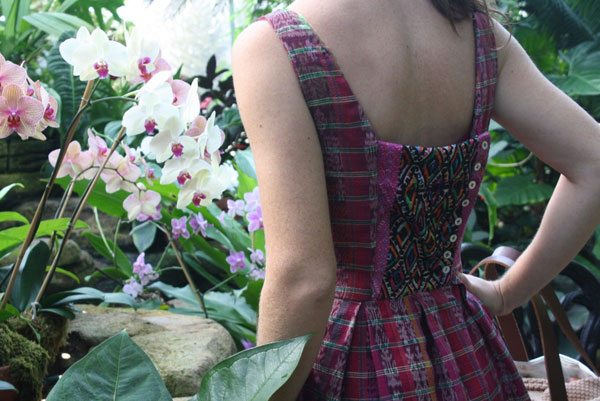 Describe your design process. Are your designs influenced by the upcycled fabrics you use? By the capabilities of your producer groups?
Some of the items I design are inspired by the fabrics and other times the design idea comes first, but absolutely the capabilities of the producer groups we work with come into play. The fabrics, machines, and skills of the groups we work come into play in every area of the design process. For example some groups do not have access to zippers so we have to get creative with other forms of closures.
What's one of your favorite pieces from your most recent collection, and why?
I love the ikat plaid fabric that is woven in Guatemala. Our Fall 2014 collection has some crop pants in this fabric. Look for the Andrea Pants this Fall!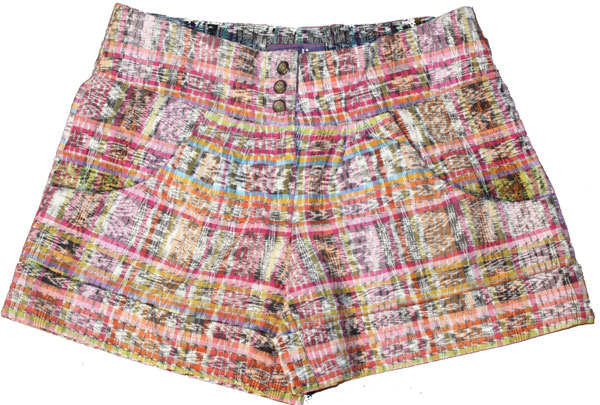 I loved reading the stories of your global partners. How do you manage your relationships with all of these groups and measure the positive impact you have on them?
The groups that we choose to work with each have their own social impact engrained in their mission. We could not do what we do without these groups, because we can not have a separate facility in all these locations. We manage our relationship mainly by email, but sometimes we visit the organization to help train them on new designs or techniques. Our orders help to sustain these groups as well as give them advanced training.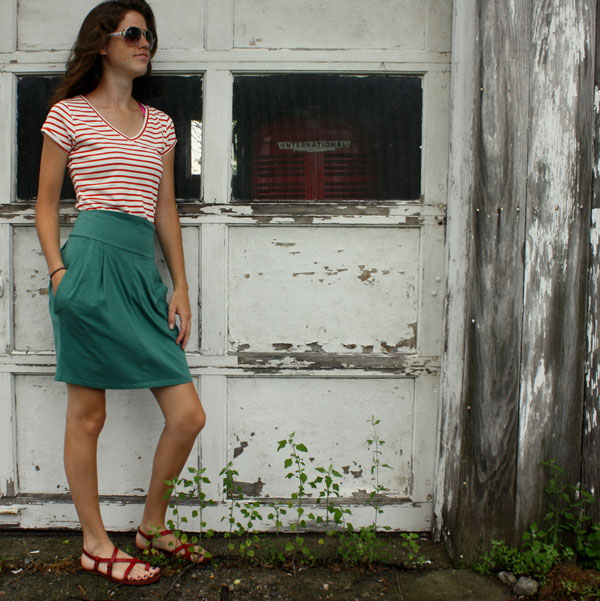 How do people in Indiana usually react when you explain your business model? Have you encountered any fair trade skeptics, or are people generally supportive?
Most people are very supportive. There has been a growing interest for eco-based and giving back companies, this helps with the initial understanding of the idea. There is a little bit of a learning curve in understanding fair trade and what this means and why it is important.
Are you a member of any fair trade organizations or certifications?
Member of the Fair Trade Federation.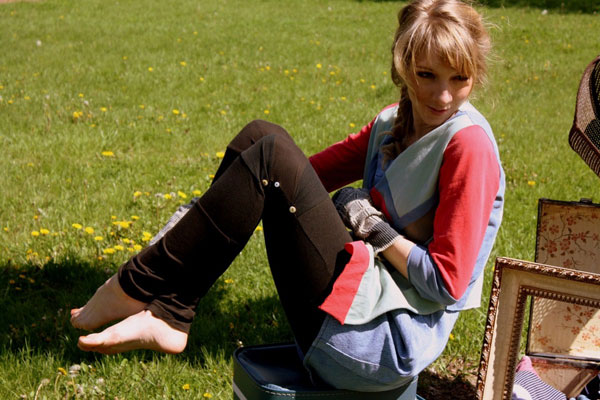 What's next for Liz Alig?
We are having conversations with a few big box retailers, which is exciting!  Also, we are considering expanding into an accessories market.
—
Liz Alig products are available on their website and at boutiques across the country. I'm excited to track down some of their stuff! (I love the teal skirt shown above. Pockets for the win!)