Necklaces are my favorite item of jewelry by far, and I've recently developed a fetish for simple, delicate designs. A few months ago I bought the simplest, tiniest gold necklace on Etsy, and I wear it constantly. I decided I wanted a silver equivalent as well and perused my local fair trade shop for options.
The necklace I ended up getting (the Cubed Necklace in Silver from Ten Thousand Villages, purchased at Global Gifts) is not nearly as minimalistic in design as my gold necklace, but it's equally neutral (though it does actually sparkle quite a bit, which I didn't expect for a necklace made of matte cubes). It's adjustable in length, making it even more versatile.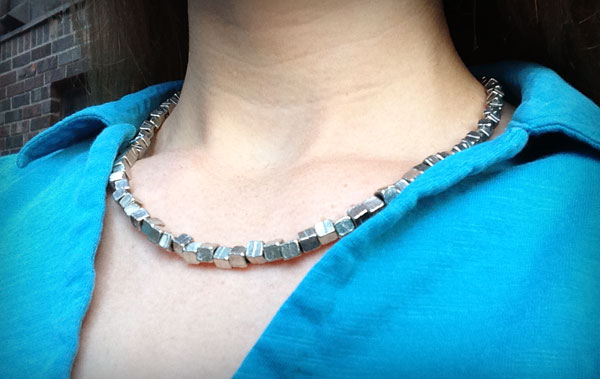 Even though I'm happy with this necklace and have already worn it a bunch, part of me still wants a more delicate silver necklace, for when the surprising bling of the cube necklace is a little much. I found some other ethical silver necklace options for your inspiration, and my potential shopping list: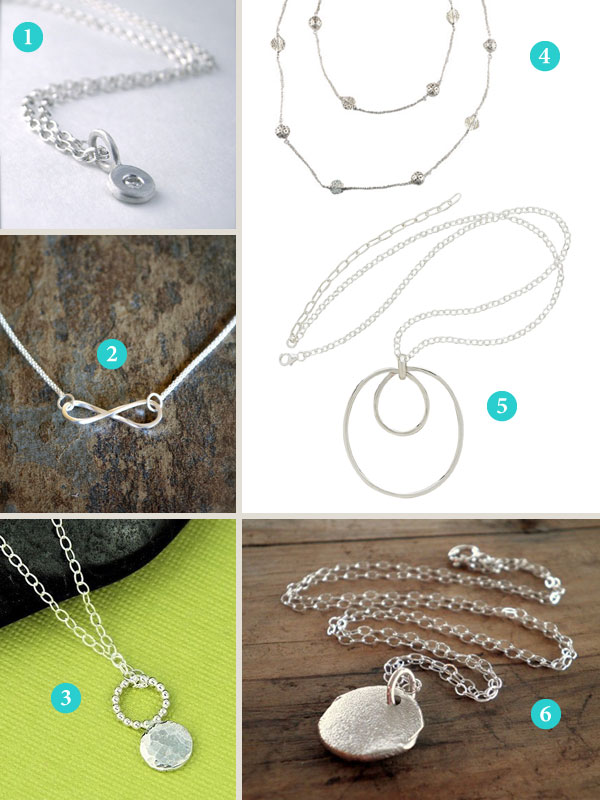 I'm drawn to number 3—it's a completely odd little charm, and if you click through to the listing, you'll see how super-tiny it is! Number 1 is pretty great too. What's your favorite?