My aunt recently became the proud momma of these two beauties:
She came to me on the hunt for ethical pet supplies. Not being a pet owner myself, I hadn't done a lot of previous research into pet products, but I was up for the challenge! Here are some ethically-made products I found to help you love on your feline friends. (Most of these sources also offer products for dogs.)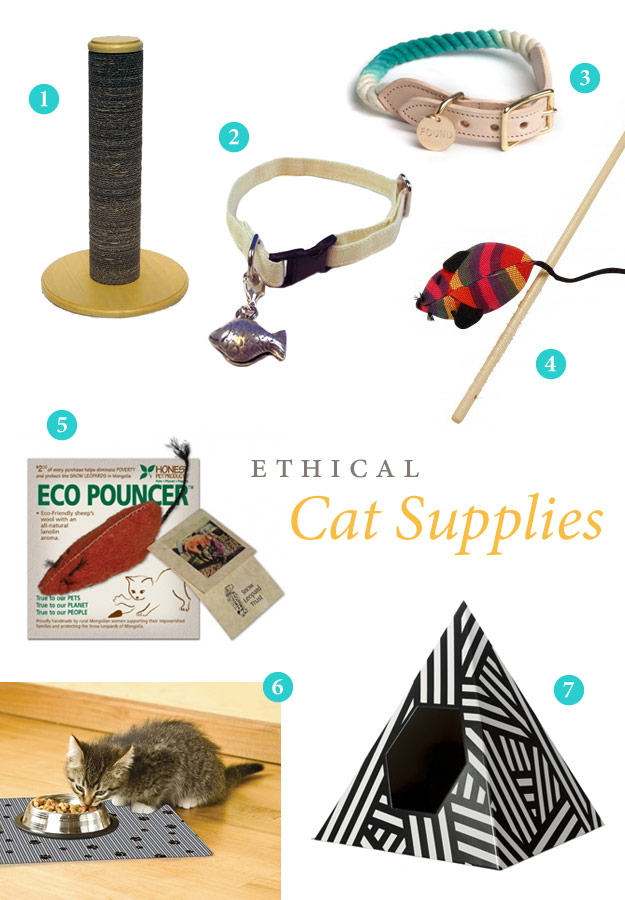 Made in USA
Uses recyclable and refillable cardboard discs
2. Hemp Cat Collar by Purrfect Play
Made in Indiana, USA
All silver collar charms are made by fair trade artisans in Thailand
3. Teal Collar by Found My Animal
Made in Brooklyn, USA
Intended for dogs, but comes in multiple sizes and has a size chart, so you could see if their small size might fit a husky cat.
4. Catnip Stick Cat Toy from Ten Thousand Villages
Made by fair trade artisans in Guatemala
5. Eco-Pouncer by Honest Pet Products
Made in Mongolia by a fair trade cooperative
Made out of all natural materials
Company contributes to conservation of snow leopards in Mongolia
Company provides jobs for adults with disabilities in its Wisconsin facility
6. Cat Food Bowl Mat by Drymate (Set of 4)
7. Energy Pyramid Cat Home by Love Thy Beast
Made in Brooklyn, USA
Made of 100% recycled cardboard
How killer is that pyramid cat house? It's like a villain's lair. I kind of want a human-sized one. Who else loves Russian Blue cats?