Last month I interviewed Marion Poirier of handkerchief company TSHU, asking her all my skeptical questions about how much a hanky can really handle. She kindly provided me two handkerchiefs to try out, and after a month of use my verdict is in.
I'm officially a handkerchief convert. For me the most fun part is the feeling that blowing my nose on something that feels like clothes is somewhat rebellious. The first time I tried it, I thought someone was going to come up behind me and demand to know why I was besmirching a perfectly good piece of fabric. This is ridiculous of course, since people have been using handkerchiefs for hundreds of years longer than we've been using paper tissues. But I still get a thrill!
From a practical standpoint, the hankies hold up. They're softer and stronger than paper tissues, with one handkerchief easily doing the work of several tissues. Once the handkerchief dries out (which it does quickly), whatever gunk fragments are left seem very insignificant compared to my load of laundry as a whole. The handkerchief material is thick enough that it contains moisture well, especially when it's folded up. After each use, I fold my handkerchief so any moisture is on the inside, and then I put it in a little satin case I previously used to carry tissues. (TSHU makes a carrying case as well.)
I used the handkerchiefs almost exclusively for blowing my nose. I had a backlog of disposable napkins in my lunchbox, so I didn't really need to use a hanky to wipe my fingers after eating. Also, because I used my hankies for nose-blowing, I wasn't in a big hurry to use them for other things and cross-contaminate. If I was going to use a handkerchief as a napkin, I would definitely want a separate handkerchief from my nose handkerchief.
I prefer the one-ply handkerchief to the two-ply. For me the two-ply is a little thick for general nose-blowing usage. It still works, but it feels a little bulky. I can see how it could be useful for wiping up spills or wet hands, though, or to use if you have a serious cold. Initially I was just going to try out a two-ply handkerchief, so I'm glad Marion sent me the one-ply as well!
The only downside of the experiment was that I didn't have more hankies to rotate. Since I only had two, I used each one for several days longer than I probably should have. It wasn't always easy to tell which parts of the hanky I had already used, which probably isn't the greatest from a hygiene standpoint. I also kept forgetting to throw them in the laundry since I kept them in my purse. On the bright side, I discovered that they are very easy to hand wash and quick to dry.
TSHU just released a new organic hanky multi-pack (aptly named Hank) that could solve my problem of too few hankies. Having one for each day of the week would be ideal—I would use one for the day then throw it in the wash and get a fresh one for tomorrow, like a pair of socks.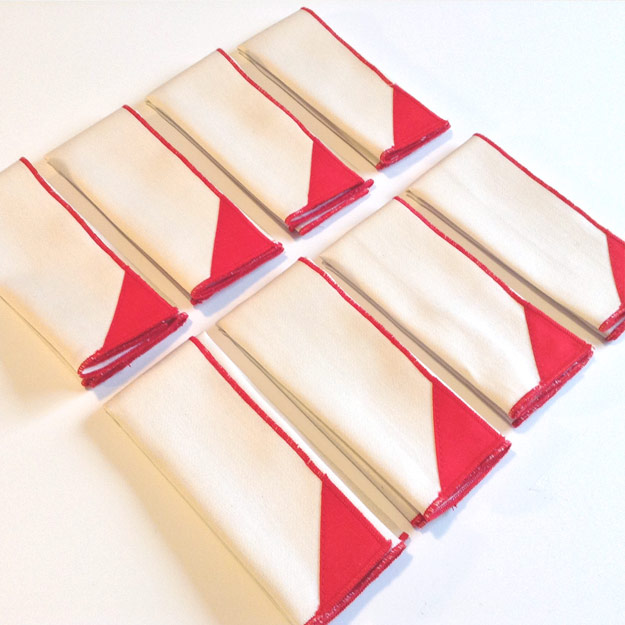 Note for my fellow Americans: TSHU's prices are in Canadian dollars, so a three-pack of Hank hankies actually costs about $40, not $48. TSHU also offers free shipping on all orders worldwide.
I'm excited to continue using my handkerchiefs and eventually add to my collection!
Disclosure: TSHU gave me two handkerchiefs to try for free. All opinions are my own.