Today I'm excited to be doing a style swap with Leah from Stylewise! We each styled our favorite ethical dresses. Check out Leah's blog to see my outfit.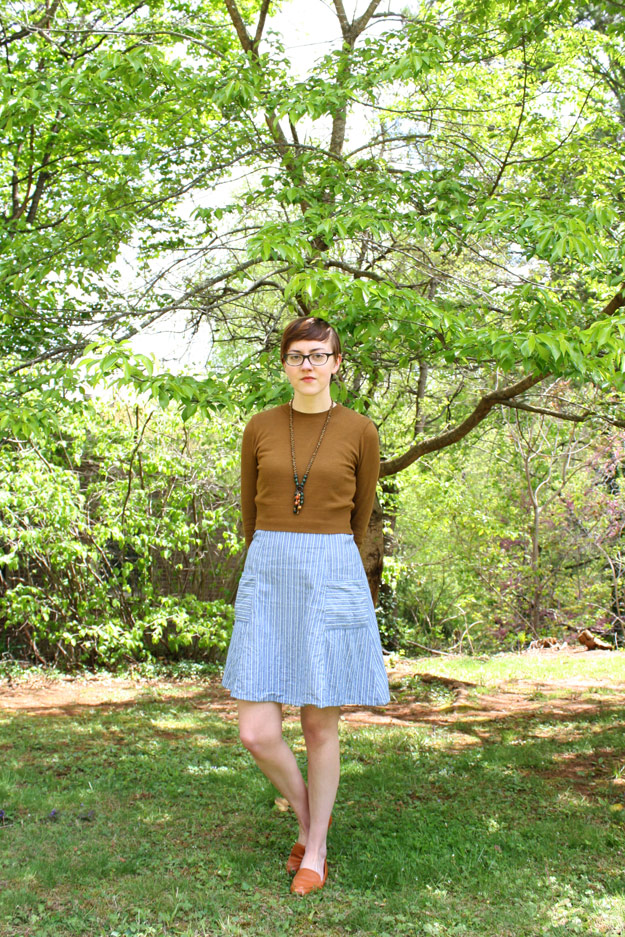 My favorite ethical dress is the Postcard Dress by Mata Traders. I purchased it during an end-of-season sale early last fall, which meant it sat in my closet for about 5 months before I could wear it as a proper sundress. Since it was a bit cold and I planned to be outside, I wore a cropped sweater over it today.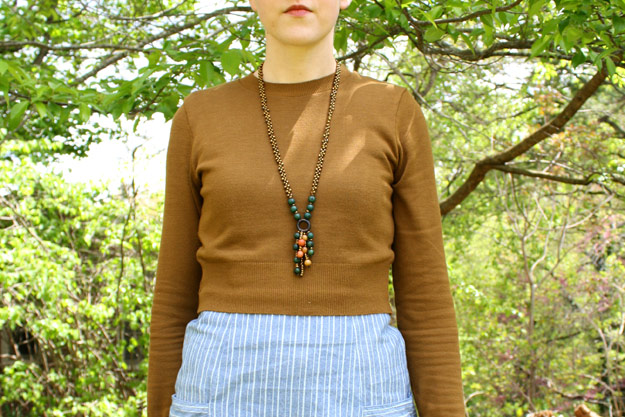 I've owned a few dresses by Mata Traders and I find that the fit is hit and miss, particularly if you're small busted like me. I ran this one through the washer and dryer against recommendations to shrink it up a bit and it worked perfectly! They also have a knit cotton line this season, so I think I'll have better luck with fit in the future.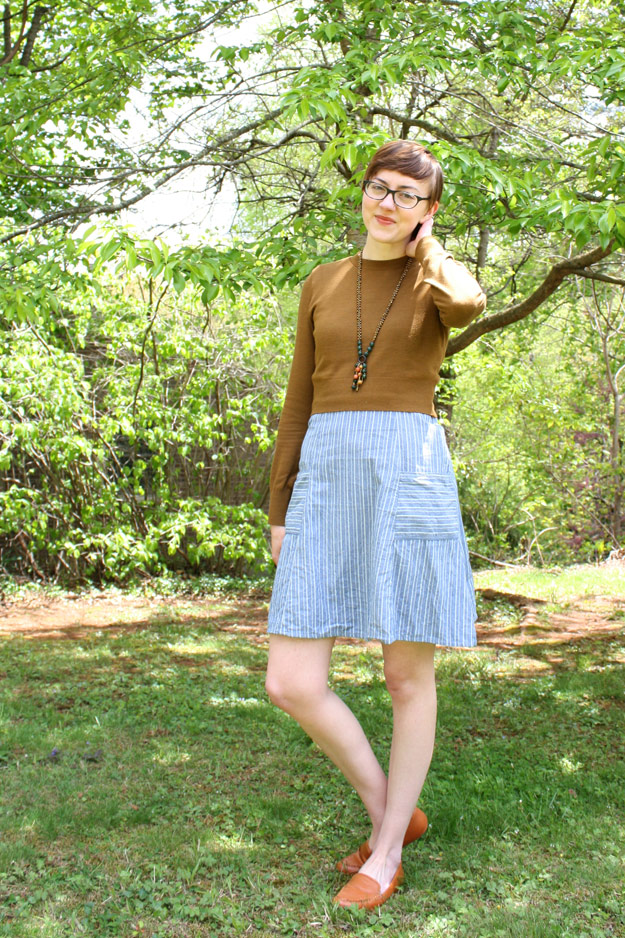 I love the textured, linen feel of the fabric and the fact that it pairs with almost any color. I also like the 1930s farm girl aesthetic and the square neckline. It's a simple piece with some standout details. Plus, it was made under fair trade guidelines by a women's co-op in India, so I can look and feel great wearing it.
Now that I've spent all this time scrutinizing it, I want to stock up on more easy-to-wear dresses like this one!
Ethical Details:
Dress: Mata Traders
Sweater: American Apparel
Necklace: Greenola Style
Don't forget to hit up Leah's blog to see my favorite ethical dress and read her other excellent posts!