Guys, I had every intention of writing a "Top 5 Ethical Swimwear Picks" post with the latest and greatest ethical swimsuit brands. It's been a couple of years since I've shopped for a new swimsuit, and with the expansion the ethical fashion scene has undergone in the last few years, I figured there would surely be plenty of new options to investigate and at least one that worked for my style and budget.
Alas, the swimwear arena appears to be lagging behind the rest of the ethical fashion industry—in fact, the ethical swimwear industry may even be shrinking. I contacted Faerie's Dance, an online store that carries several sustainable swimwear styles, and they informed me that all three of their swimwear suppliers have gone out of business in the last two years.
There are still some options out there, despite there not being as many as I'd hoped. Here are some of my favorites that I found: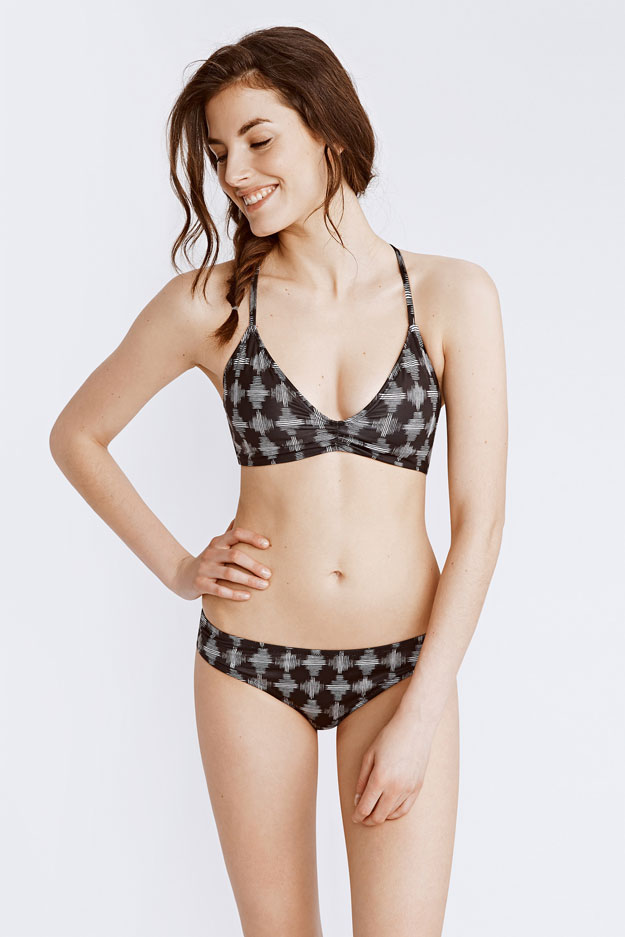 Graphic Weave Bikini from Faherty (top, bottom)
Made in the USA
Eco-friendly fabric is a blend of recycled polyester from plastic bottles and Lycra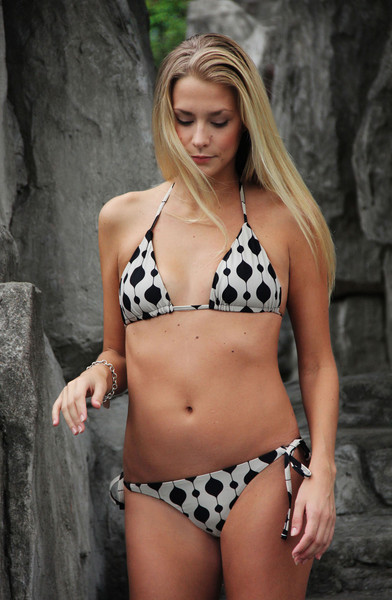 String Theory Reversible Bikini from FINCH (top, bottom)
FINCH maintains close relationships with their factories in China and Indonesia. Based in Shanghai, they are able to visit their local suppliers frequently.
Do not impose rush deadlines on suppliers or force a "race to the bottom" for costs
FINCH aims to design a timeless product that can be worn for many years. They repeat their core prints year after year, which reduces pressure on suppliers and allows consumers to replace one half of a bikini instead of both pieces, if only one is worn out.
Fabric is made from certified 87% Repreve brand recycled PET (post-consumer use bottles) and 13% Spandex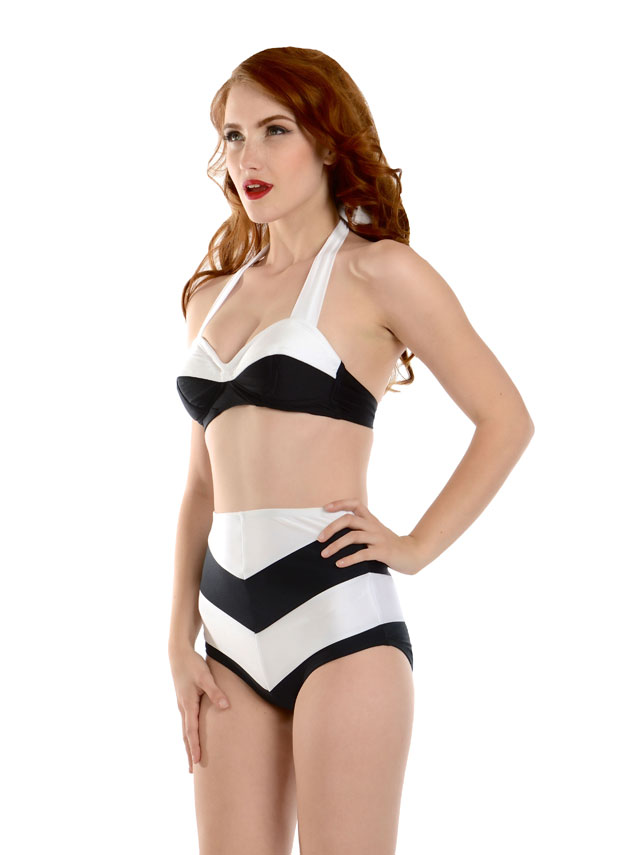 Made in San Diego, CA
From their about page: "We take pride in being most definitely sweatshop-free."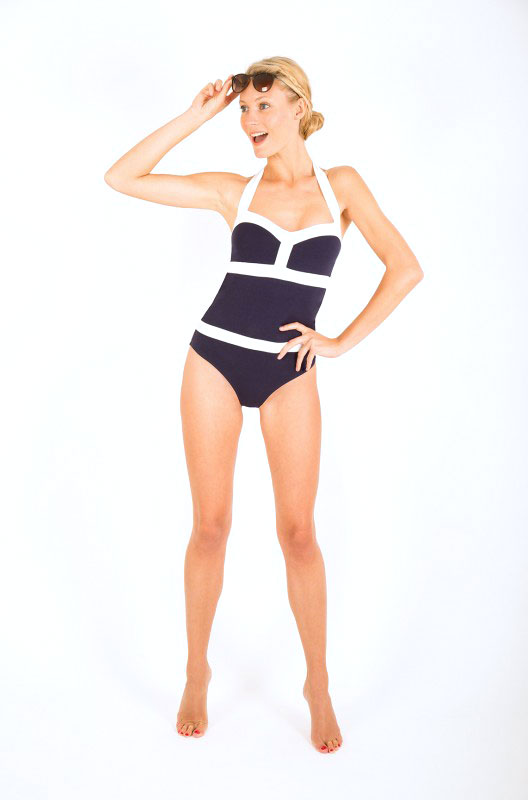 Fabrics is 93% GOTS-certified organic cotton and 7% elastane
Products are made in accordance with fair trade principles (fair salary, up-front payment, realistic and defined work schedule, long-term business relationship)
If you noticed a trend in my color choices (except for Mathilde—it's navy!), I looked primarily for black designs so I could match them with the plain black bikini bottoms I already have.
For more ethical swimwear options, check out these posts:
Suit Yourself – Ethical Swimwear – Birds of a Thread
2015 Sustainable Swimwear Guide – Ecohabitude
Ethical and Adorable Swimwear  – Purse & Clutch
Guide to Ethical Swimwear – The Note Passer
Has anyone ever tried a cotton swimsuit before? The designs and colors in the entire LUZ collection are gorgeous. They make me almost want to roll the dice and try one…