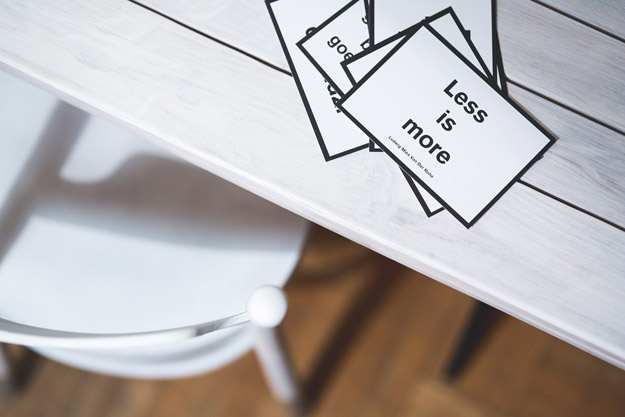 Long time no see! As you can see from my recent posts, I've been hustling hard on the green events front. For a change of pace from sustainable party tips, here's Bethany with the latest update on her year-long ethical shopping journey. — Julia
---
Well, I'm seven months into my experiment of a year of only purchasing clothing from ethical sources—certified fair trade shops, items that are made in the US, or thrift shops. The plan was to write a blog post a month about my journey, but that hasn't happened because I've been stuck on what to write about. I've found that I've stopped purchasing clothing and don't shop nearly as much as I used to (not that I was ever a big shopper, but it definitely dropped from 2-3 times a month to 1-2 times every few months).
Part of it is laziness. It's time consuming to do the research and find certified fair trade shops that I feel good about buying from. Even when I find a company that looks good, I find myself questioning it—what if they're just really good at looking like they're ethical? What if this is just a way for them to charge me $60 for a top? How do I actually know if this company is what they say they are?
The other part is the expense. Most of the pricing that I've seen for fair trade clothing is 10-20% higher than the fast fashion items that I used to buy. I'm not saying that's wrong—I definitely agree that one should pay more for ethically produced items—but I also just changed jobs and am watching my bank account closely.
Because of that, reduction has been my mantra. I've been reducing both the number of items in my closet and the number of items that I purchase. I've also been reducing the amount of meat that I eat. That may seem like an odd pairing to go with clothing, but I've found that wanting to be more responsible in one area of my life has lead me to examine other areas of my life as well. The meat industry has a lot of the same supply chain issues that the fashion industry has—pollution and environmental devastation as well as ethical issues that with factory farming and the way animals are treated. There's also a parallel for me with how difficult it is to actually know—how do you know for sure where your clothing is coming from and that it has been produced in an ethical way? How do you know for sure that the cow that this steak came from was treated humanely or that the farmer that raised it doesn't dump waste in such a way that it pollutes water sources?
It feels impossible to me to actually know for sure if the items I'm consuming are produced in a way that treats people and animals ethically and does as little environmental damage as possible. So I'm reducing and simply trying to consume less of items that I know usually have ethical and environmental issues in their production (like fast fashion and fast food).
It's hard to write interesting things about ethical shopping when your approach is "don't buy stuff." But sometimes it's as simple as that.