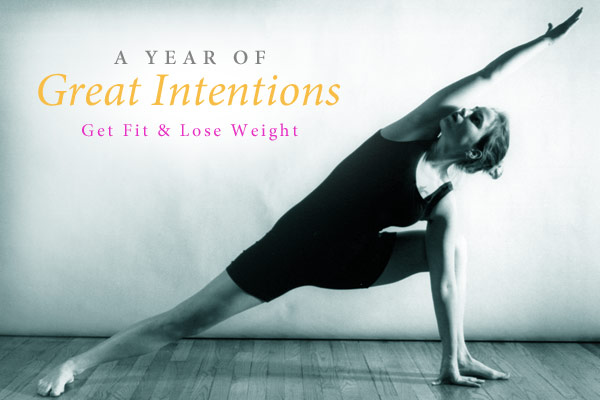 It's been almost two weeks since I introduced my new blog series in my post A Year of Great Intentions. Today, I am officially starting the first category of this series, with the topic Get Fit and Lose Weight. When I was writing that last blog, I had just begun taking yoga classes and I was loving it. Later this week I will be checking out a new studio with friends to continue with my practice.
As a reminder, this year is about having great intentions and following through with them so that you will be satisfied with the time you have in this life. Getting fit might mean you will have to purchase some new apparel and gear. Intending to do great things for ourselves has the potential to lead to doing good for others, such as shopping ethically. Below are ethical products I found for three common workouts.
Yoga & Pilates
Studios usually have blocks, straps, and other props available for students to use. Many also rent mats so you do not have to purchase one, especially for your first time. If you are going to practice yoga or Pilates at home, check out thrift shops in order to purchase and then reuse mats and other gear. Or, shop online. YogaAccessories.com has a strict fair trade policy, and sells everything you will need for yoga and Pilates, including kits with the essentials.
Running/Walking
New Balance is an American company that sells American-made or -assembled running and walking shoes. On their website, there is the option to shop for "Made in the USA" shoes, socks, t-shirts, and other apparel. These are produced using at least 70% domestic material.
If you have been a runner for a long time, you might have your favorite brand or style and are now wondering how New Balance might match up. Do not fret. Runner's World had six pairs – both men's and women's styles – of New Balance shoes in their Winter 2013 Shoe Guide.
Hiking
First of all, I haven't been able to find a store that sells ethically-made hiking boots for serious hikers, but Oliberté is a shoe company that sells somewhat rugged boots for men and women. Made in African countries, the shoes are made in a Fair Trade Certified factory, and the company is open about their ethical practices.
Secondly, you cannot go on a hike without some form of hydration and comfortable clothing. This filtering water bottle is Made in the USA and these cold-beverage bottles are made by EarthLust, a Certified B Corporation.
Finally, WOMbat sells men's and women's outerwear and has a strong ethical policy, and PrAna sells a few basic Fair Trade Certified t-shirts for men. Later this year, keep an eye out for Patagonia's new Fair Trade Certified fall line!
I wish you all the best in your fitness pursuits this year. Moreover, I hope that you think about any purchases you need for those pursuits primarily from an ethical standpoint. What fitness activities do you enjoy and are going for this year? Swimming? Dance? Rock climbing? Please contact us if you have any leads on ethically-made products for your fitness routine!