A few weeks ago I posted some in-progress photos of my elbow patches DIY project. I'm finally done and I'm stoked about the finished product!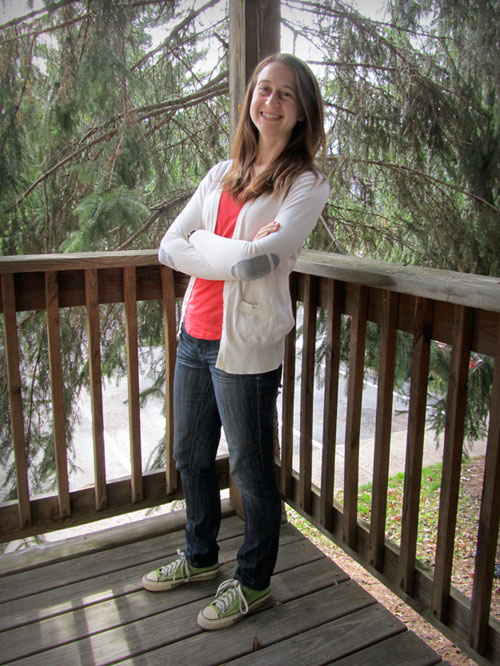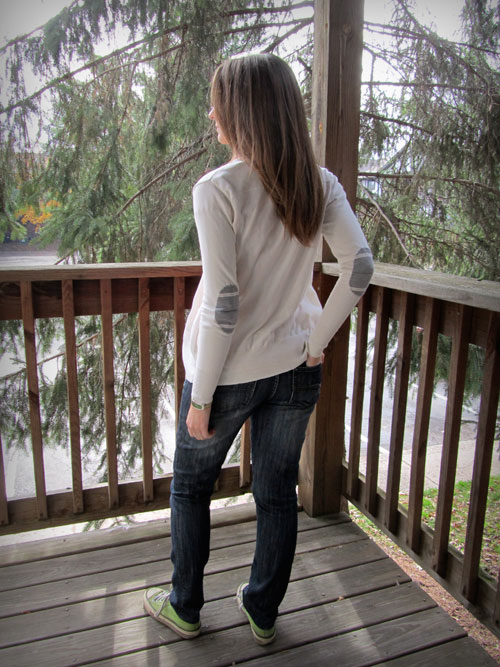 I used fabric from my extra fabric stash (this was specifically from an old polo shirt) and sewed the patches on by hand. Sewing the patches on took about two hours. It was a little awkward to find a way to sew onto the sleeve without accidentally sewing the sleeve shut, but I eventually got a system down. Putting a piece of paper inside the sleeve as a barrier helped me avoid catching the other side of the sleeve.
If you're thinking about trying some upcycling/DIY projects, I recommend starting your own fabric stash. Mine is composed primarily of old shirts that were unfit for donation because of stains or because I'd already cut off pieces. I've used extra fabric to create pillow stuffing, parts of Halloween costumes, and now these patches.
I'm excited to have my white cardigan back in commission. Because I used a neutral fabric for the patches, I think I'll be able to wear it with most of the things I wore it with before. And now if the other sleeve develops a hole, no one will know because it's already patched! *fist-bump-and-explode*
Have you ever saved an article of clothing with a DIY solution? And have you ever tried to take a photo of your own elbows? It's not easy…