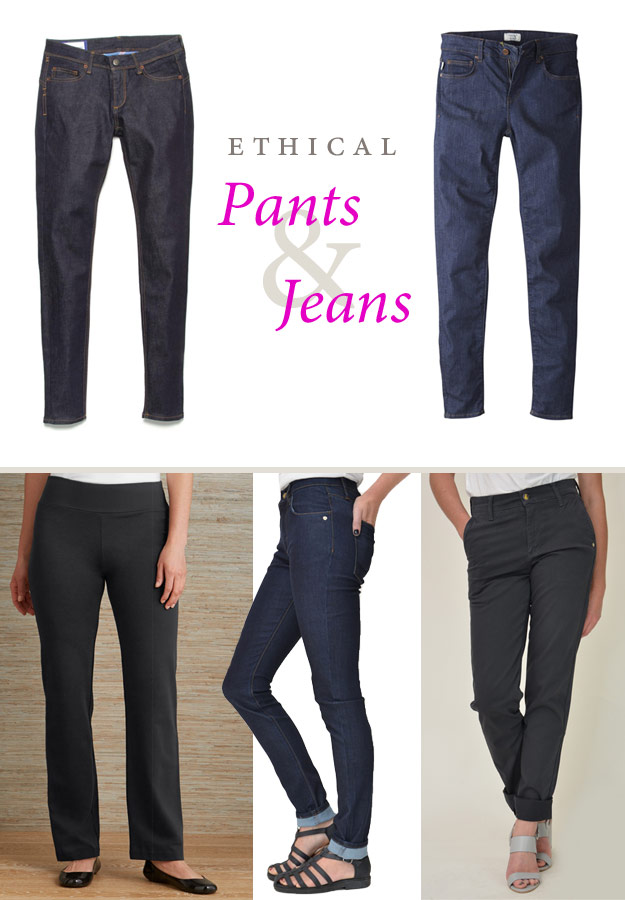 My dear friend and bandmate Bethany came to me recently with a plea for help finding ethical work pants and jeans. Specifically she requested that they be "fashionable and not super super expensive." With those guidelines in mind, here are my recommendations:
Work Pants (i.e. business pants, slacks, etc.)
1. Consignment stores
As I wrote in my previous personal shopper post for Sarah, secondhand stores are my go-to solution for pants, primarily because I can try things on. If you're looking for higher quality items, start with consignment stores. The prices will be higher than a typical thrift store but still less expensive than buying new, and the selection is curated so you don't have to rifle through so much crap. It's the dream intersection between thrift shopping and efficiency. The Toggery is an Indianapolis consignment store where I've had good luck in the past.
2. Thrift stores
If you don't find something that works for you at a consignment store, try a regular thrift store. Plenty of people give away nice work pants, you just may have to spend more time looking. Bethany could also try Vintage Vogue, which is a boutique concept store run by Goodwill (just down the street from the Toggery, in fact). It's like a consignment store in that its selection is curated, and the prices are somewhere between regular Goodwill and a consignment store. (If that doesn't work out, there's a regular Goodwill store around the corner. All of these are within 10 minutes of my house—I kind of live in the Mecca of thrift shopping in Indy.)
3. New options
The other main reason that I rely so heavily on thrift shopping for work pants is that I haven't found a lot of newly made ethical options. In addition to the pants listed in my post for Sarah, these are a couple of new options that could work: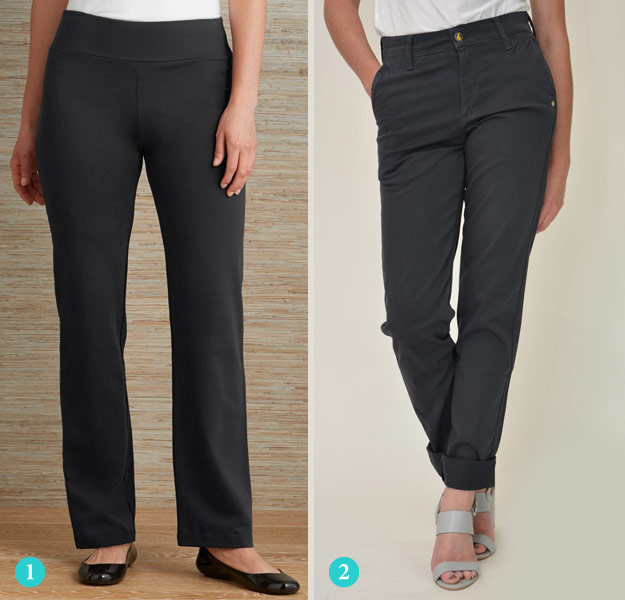 Made fairly in Peru
Organic cotton
Look like work pants but sneakily feel like sweatpants
Also comes in a slim leg
Produced without child labor or slave labor
Organic cotton
Monkee Genes is beginning an initiative to improve working conditions in fashion supply chains
Jeans
1. Consignment shops and thrift stores
I also go for secondhand when buying jeans, both so I can check the fit and because while there are many ethical jeans options, most are wicked expensive. Consignment shops are a great place to start if you're looking for trendier jeans, and you never know what gems you'll find in a regular thrift store.
2. New options
The going price for most new ethical jeans is between $200 and $300 a pair. I think that's bananas, even for an ethically-made garment. The options below are still an investment but significantly less expensive than most ethical brands.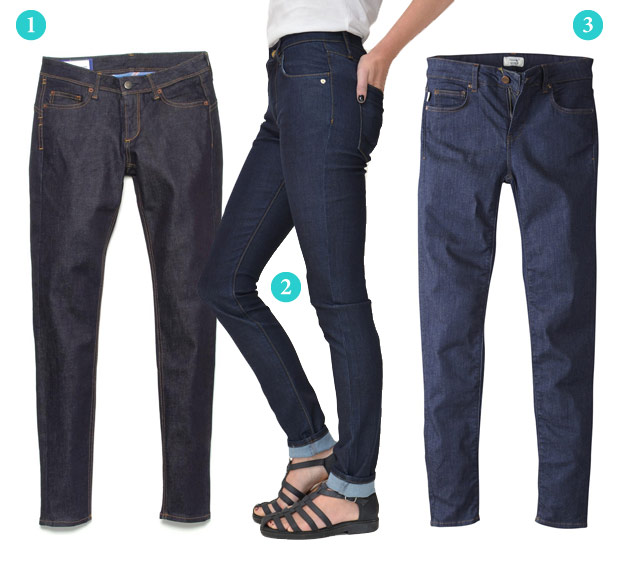 Fabric made in Greece, assembled in Italy
Each IOU product has a distinct code that allows buyers to know exactly who wove their fabric and which artisan company assembled it
2) Monkee Genes Bamboo Dark Skinny Jeans
Produced without child labor or slave labor
Monkee Genes is beginning an initiative to improve working conditions in fashion supply chain
3) Howies Manon Stretch Skinny Jeans
Made in Portugal
Cotton-Tencel blend fabric uses less water than 100% cotton
Designed to be long-lasting with triple-stitching and other durable features
For a particularly inexpensive option, take a look at the Premium Women's Stretch Jeans by Texas Jean sold at MadeInUSAForever.com. I bought a pair of these a couple years ago and was pleasantly surprised that they are more straight-legged than the photos suggest (unless they have changed the cut since then). They are made 100% in the USA from fabric to assembly.
Pants remain one of the most challenging purchases to make ethically, but the scene is constantly improving. A few years ago I wouldn't have been able to find multiple mid-range jeans options, but now here we are!
Do you have any recommendations for ethical pants and jeans? Which brands have you tried and liked?